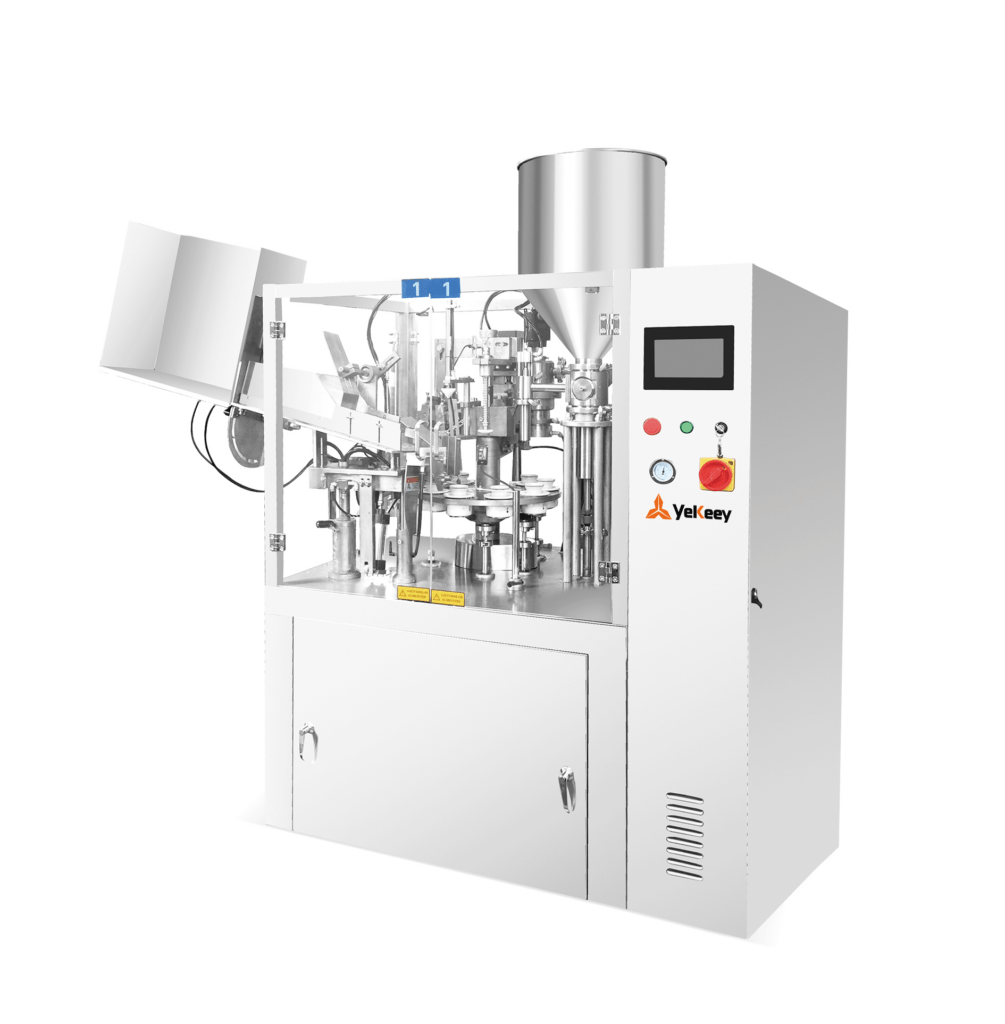 Automatic Tube Filling & Sealing Machine is suitable for kinds of laminated tube and plastic tube filling sealing cutting and date printing, widely used in daily chemical products, medical products, chemicals, food, cosmetics, toothpaste and so on industries.
It can fill cream/paste/viscosity products into soft tubes, and automatically finish the sealing cutting and date printing functions. The machine usually used totally enclosed type protect cover, it is the idea filling sealing machine for plastic and laminated tube, especially for medical and such a special industry.
The control parts of the machine are composed of intelligent Man-computer interface, large touch screen display/operation control panel, including temperature setting, motor speed, filling speed, direct screen display and control. The components of the machine which touched the filling material are made of stainless steel SUS304 and SUS3 16L. Transparent cover is supplied with the machine. The machine is featured with safety switch and auto-stop function. It is equipped with automatic pipe feeding and loading device, and the hose is automatically inserted into the positioning after sorted, soft tube locate, photoelectric sealing control etc. 16-1-position automatic rotation. During the process of hose-feeding and setting, filling and sealing, the ejecting are all auto manically controlled and no tube no tube no filling design. Digital count device is installed at the low front part of the machine. During filing process the filling head is put inside the material, blow-off device is installed to ensure a complete sealing. Many choices of sealing type are available to meet different need of clients.