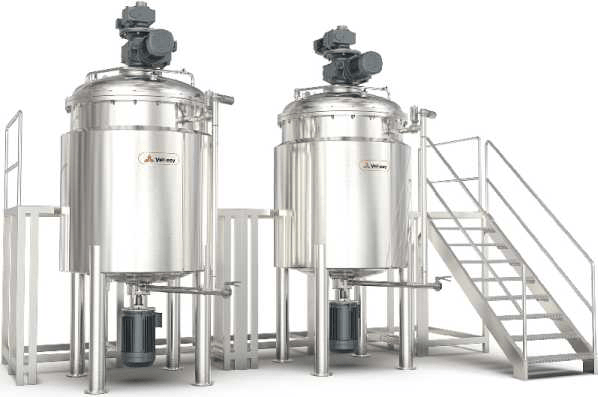 Product introduction
SP series of external circulation vacuum emulsifying homogenizers are generally installed at the bottom of the emulsifying pot. The materials in the kettle can be emulsified and homogenized repeatedly through the external circulation pipeline to achieve the adequate and uniform mixing effect, especially suitable for the production of wash-free disinfection gel hand sanitizer.
Basic configuration
Divided into both SPA & SPC. SPC is a single machine with a lifting function. SPA is more suitable for engineering installation.
Equipped with internal or external high shear homogenizer installed at the bottom of equipment.
Comes with a two-way agitator with scrapers inside the emulsifying pot as standard.
Have the same emulsifying effect as ZJR series of emulsifying machines
Main advantages
Stainless steel SUS316L optional.
Various kinds of operation modes optional.
Simple structure inside the tank easier to clean and maintain with CIP cleaning system to be installed selectively.
Reliable with high cost performance.
Working Principle:
Applications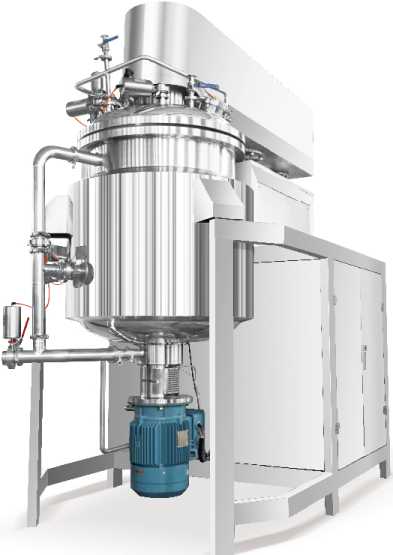 The process of mixing solid and liquid, liquid and liquid to form solution, colloid, suspension or emulsion can be used; if juice, soup, dairy products, tissue homogenate, cosmetics, surfactant, asphalt, emulsifier, More than a thousand kinds of materials such as oil field chemicals.