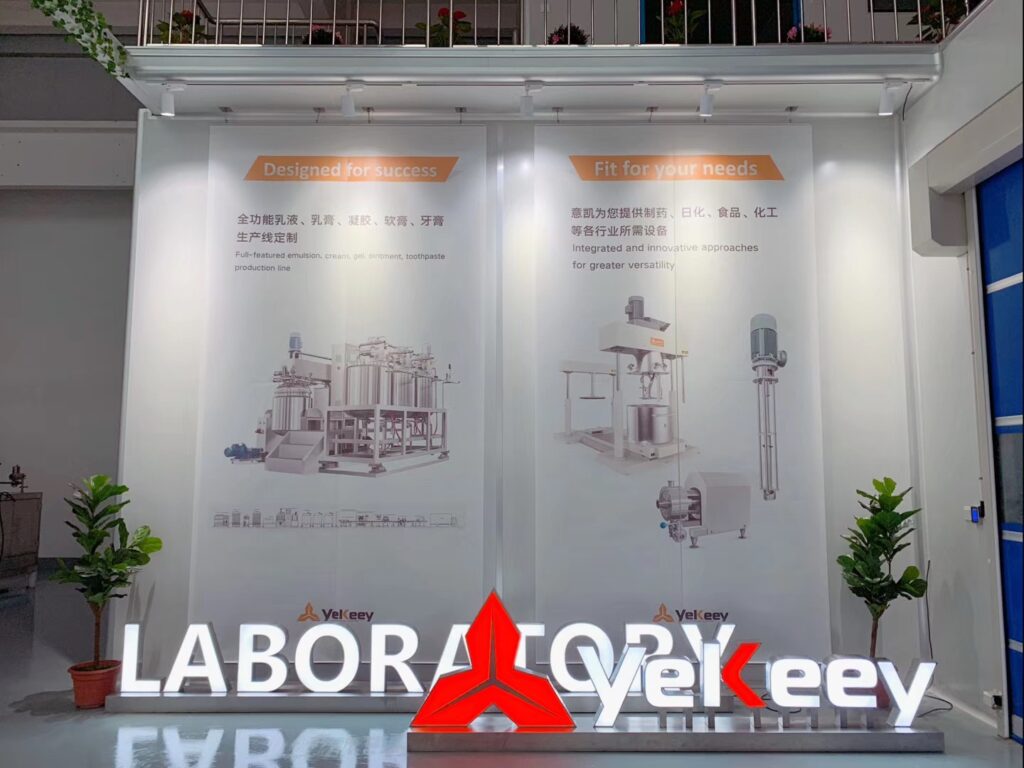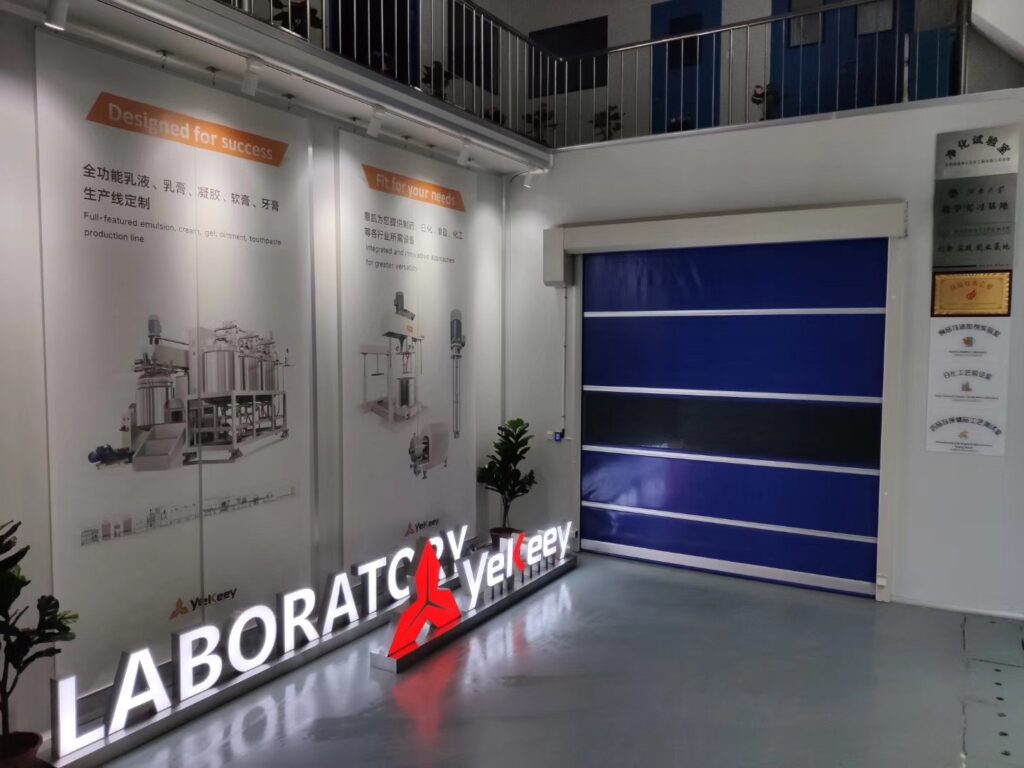 There are lab high shear mixer,vacuum emulsifying machine and other mixing machine in Yekeey Lab ,which is equipped with the latest technology. We offer you the option to test your products using our technology free of charge, which will impress you with our process solutions, such as carbopol intake, heating and cooling times, cleaning validation and intuitive operation.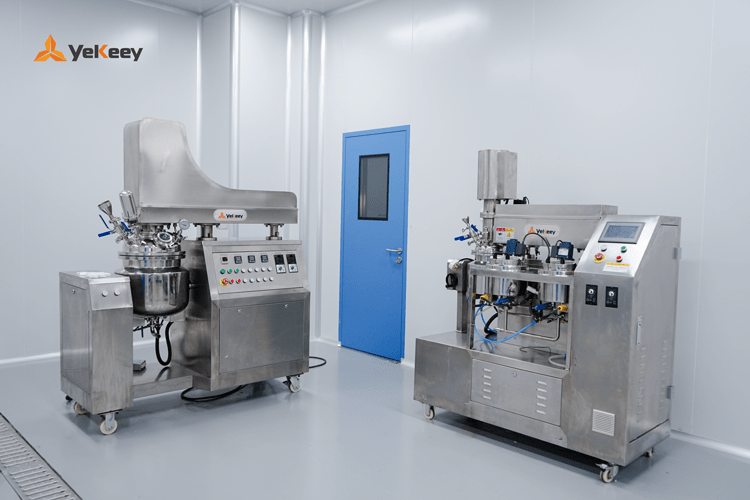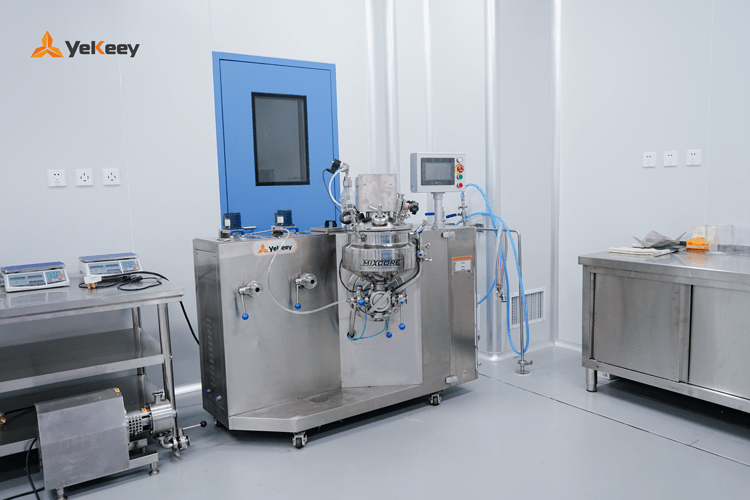 Our laboratory is equipped with universal mixers from 5 l to 150 l, on the laboratory scale and the production scale, pre-­‐phase tanks and lipstick mixers. The necessary measuring technology such as grindometers, viscosity meters and thermometers are also available to enable a qualified evaluation of the results.
We are pleased to advise you personally.
We look forward to your challenges!