Chemical Processing Technology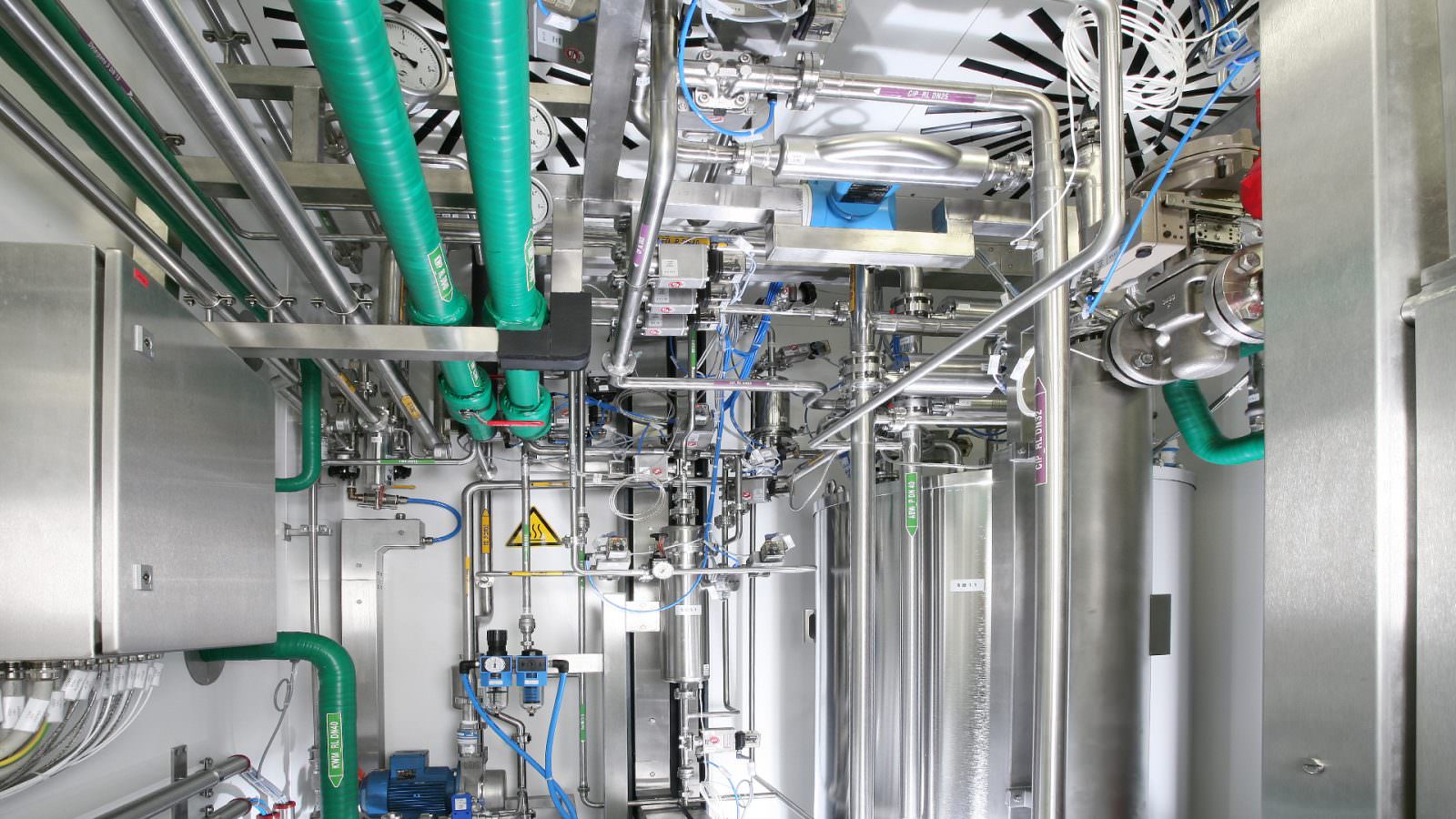 Mixing challenges in the chemical industry are unique and ever-changing.
High productivity, reproducibility and quick product changes are critical in chemical production processes. Chemical intermediates and end products or paints and varnishes have to comply with rigorous quality and safety standards as well as strict environmental regulations. To meet these requirements, you depend on precise, reproducible formulations and exactly aligned processes. As a expert for reliable process systems, YK® supplies CIP capable and extremely durable machinery featuring innovative milling technologies. In the lab or in production, our equipment performs impeccably day after day in a wide variety of applications and industries.
YK Machinery innovation knows no bounds. We build machines based on your vision, even specially designed models. Naturally, we deliver ready-for-use machines with already programmed-in controllers.
YK Machinery's equipment are produced:
YK Machinery are produced:
High Shear Mixing
Blending
Emulsifying
Homogenizing
Dispersing
Suspending
Solid / Liquid Dispersing
Solid / Liquid Blending
Droplet Size Reduction
Particle Size Reduction
Pulping
Neutralizing
Polymerizing
Dissolving
Pulp Disintegrating
Extracting
De-agglomeration
Shear-pumping
Reaction Acceleration
Binders
Adhesives
Rubber compounds
Plastic compositions
Porcelain
Graphite mixtures
Silicone rubber
Sealing compounds
Stabilizers
Catalysts
Polymer emulsions
Pesticides
Herbicides
Fungicides
Ceramic masses
Metal oxide suspensions
Pigments
Coating materials
Alumina suspensions
Calcium carbonate suspensions
Thickeners
Polishes
Liquid fertilisers
Waxes
We are pleased to advise you personally.
We look forward to your challenges!