An emerging material research and development production company in Qingdao ordered a 100L double planetary mixer in Yekeey, which is now completed and ready for delivery! The customer is mainly engaged in the production of waterproof materials, antifouling materials, anticorrosive materials, plastic raw materials, plastic products, nano materials, electronic materials, waterborne coatings, textile auxiliaries, seawater slow release agents. This planetary mixer will serve the production of related materials of customers.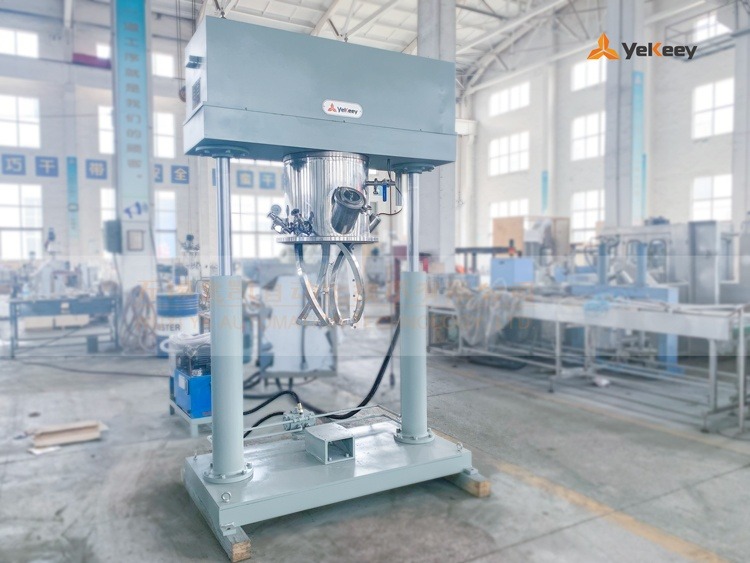 The design of the planetary mixer is especially suitable for the dissolution, mixing and reaction process from powder to high viscosity and high density. It has the advantages of compact structure, novel style, stable performance, economical and durable, convenient installation and maintenance.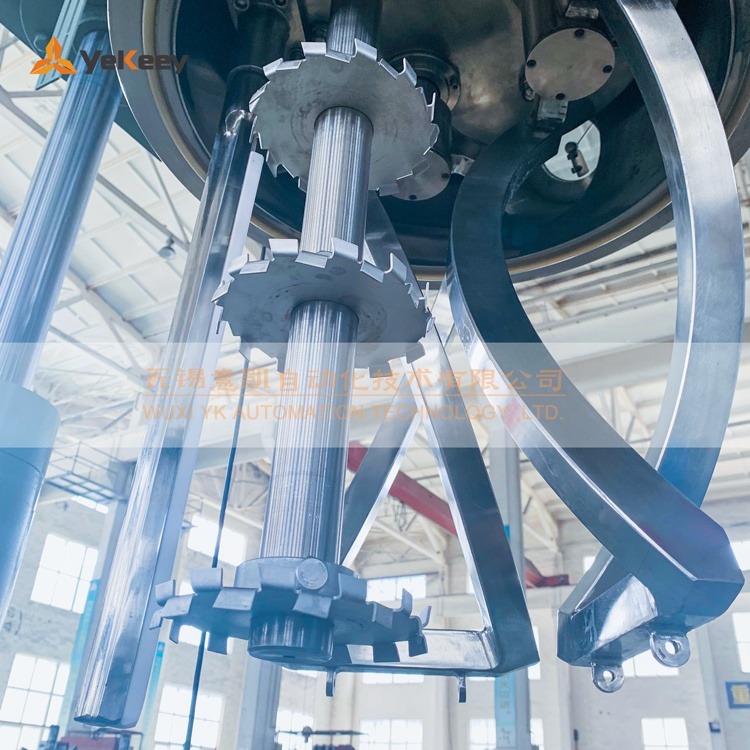 The planetary mixer is equipped with low-speed agitating parts and high-speed dispersing parts. The low-speed agitating parts are driven by planetary gears. The agitating paddles also rotate during the revolution to move the material up and down and around, thus achieving the desired mixing effect in a short period of time. Sealing process, vacuum resistance; double-dispersion blade design, the material is tumbling up and down, so that the slurry mixing is fast and uniform; the mixing motor adopts gearbox frequency conversion adjustment, and different speed and torque can be selected according to different processes and different viscosities. Yekeey SXJ series planetary mixer adopts planetary gear transmission and has large output torque. It is suitable for high-temperature, high-solid, high-viscosity and other difficult working conditions. The closed design of the machine can be combined with vacuum system to realize vacuum mixing and mixing barrel. It can be designed with jacket heating, with mold temperature machine to achieve constant temperature stirring function. It is the main/flow mixing equipment for high viscosity materials on the market. For more details of the equipment, please contact us!