Dragon Boat Festival, also known as Duanyang Festival, Dragon Boat Festival, Chongwu Festival, Tianzhong Festival, etc., is a folk festival that integrates worshiping gods and ancestors, praying for blessings and warding off evil spirits, celebrating entertainment and eating. The Dragon Boat Festival originated from the worship of natural celestial phenomena and evolved from the sacrifice of dragons in ancient times. On the Midsummer Dragon Boat Festival, Canglong Qisu flew up to the center of the south, and was in the most "righteous" position throughout the year, just like the fifth line of "Book of Changes Qian Gua": "The flying dragon is in the sky". The Dragon Boat Festival is the auspicious day of "Flying Dragons in the Sky", and the culture of dragons and dragon boats has always run through the inheritance history of the Dragon Boat Festival.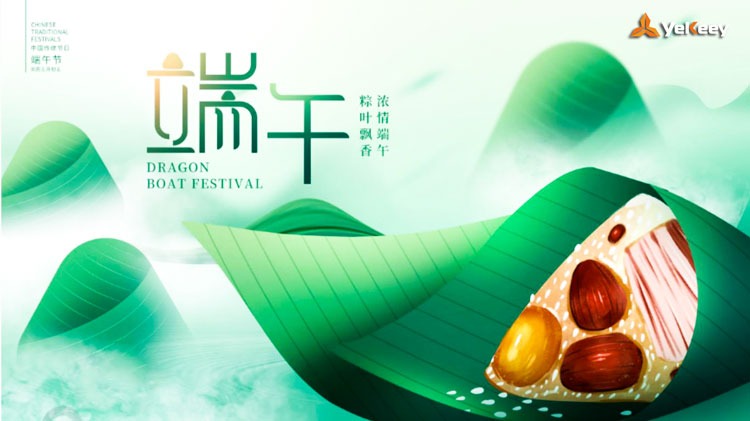 For many people
Dragon Boat Festival is a small holiday
but for many
For those who are fighting on the front line
Still the rhythm of "fighting non-stop"
It is their silent perseverance and the burden to move forward
There is an "ankang" Dragon Boat Festival
The breeze wafted the faint fragrance of rice dumplings,
The zong leaf wraps the deep true feelings,
Here, YeKeey, the emulsifier machine manufacturer, wishes everyone a healthy Dragon Boat Festival.
The company is scheduled to begin the holiday on June 3. The holiday is 2 days in total, the deadline is June 5th, and the official work on June 6th. During the holidays, if you need to leave a message on your email or website, we will reply as soon as possible when you return to work.