In daily life, various ointments are often used. They are generally creamy or gelatinous. It is used to apply directly to the skin. Ointment refers to a paste-form external preparation having a suitable consistency with a drug and a suitable base. It can be called ointment can be called a cream. For this kind of medicine, the state has established strict national standards. Let's take a look at it!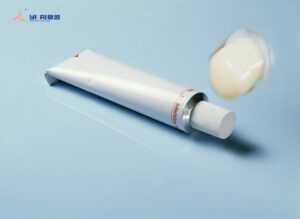 The relevant ointment should comply with the following relevant regulations during production and storage
1. The base materials commonly used in ointments are petrolatum, liquid paraffin, lanolin, beeswax, vegetable oil, glyceryl monostearate, higher alcohol, polyethylene glycol and emulsifier.
2. Solid medicines for ointment preparations, unless otherwise specified, should be prepared in advance by appropriate methods.
3. The ointment should be even, fine and applied to the skin without any irritating effects; it should be properly viscous and easily applied to the skin or mucous membrane without melting, but can soften.
4. Ointment should be free of rancidity, odor, discoloration and other deterioration, if necessary, add appropriate amount of agent or antioxidant to stabilize.
5. The packaging container used in the soft agent should not be physically or chemically affected by the drug or matrix.
6. Unless otherwise specified, the ointment should be stored in a sealed container.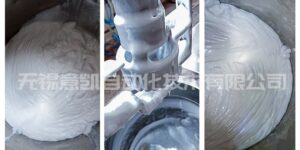 Due to the strict national standards of ointment, for its production and preparation, it must be strictly in accordance with relevant national standards for production. Ointment production equipment needs to meet national GMP requirements. In most of our pharmaceutical ointment customers, the Yikai ZJR series vacuum homogenizer is generally used. According to GMP standards, it is made of pharmaceutical grade 316L stainless steel. The material is fed through a pipe and stirred and homogenized under vacuum. The discharge is also discharged through the bottom valve, and the material is placed in a closed space from the raw material to the finished product. It greatly reduces the chance of contact between product materials and the outside world. Moreover, the feed filter and the air filter are used to ensure the cleanliness of the materials.