Farewell to a very eventful 2021
Welcome to a promising 2022
At this wonderful time of saying goodbye to the old and welcoming the new~
YeKeey would like to wish everyone a Happy New Year!
A heartfelt thank you and sincere greetings to all staff!
New Year wishes to our customers and partners who have been supporting YeKeey!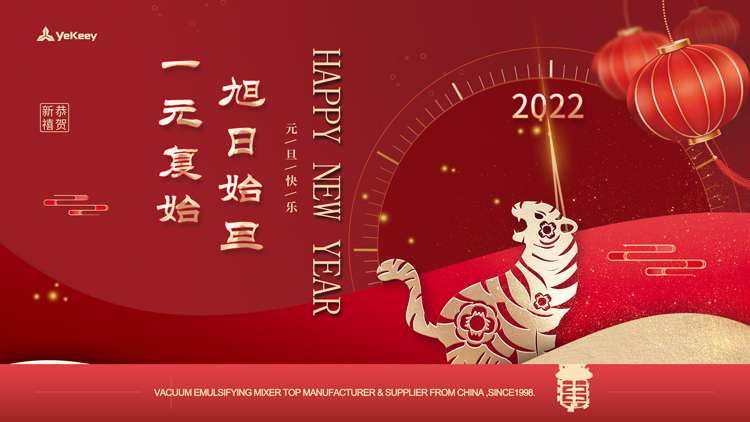 According to the relevant regulations and combined with the actual situation of the company, our New Year's Day holiday arrangement in 2022 is as follows.
1st Jan. 2022 – 2nd Jan. 2022,
a total of 2 days!
Happy new year and best wishes to all our friends!