Stainless steel mixing tank is a kind of equipment for industrial mixing. It is widely used in many industries, especially in the daily chemical washing industry. It is often called "liquid washing pot" or "liquid washing stirring tank", "liquid mixing tank". Due to its flexible non-standard customization method, a variety of mixing methods and optional related functional modules can meet different industrial mixing requirements. The stainless steel mixing tank can be equipped with heating function according to different heating methods, it can be divided into electric heating or steam heating mixing tank and coil heating mixing tank. Let's follow the editor of Yikai to have a look at the difference between them.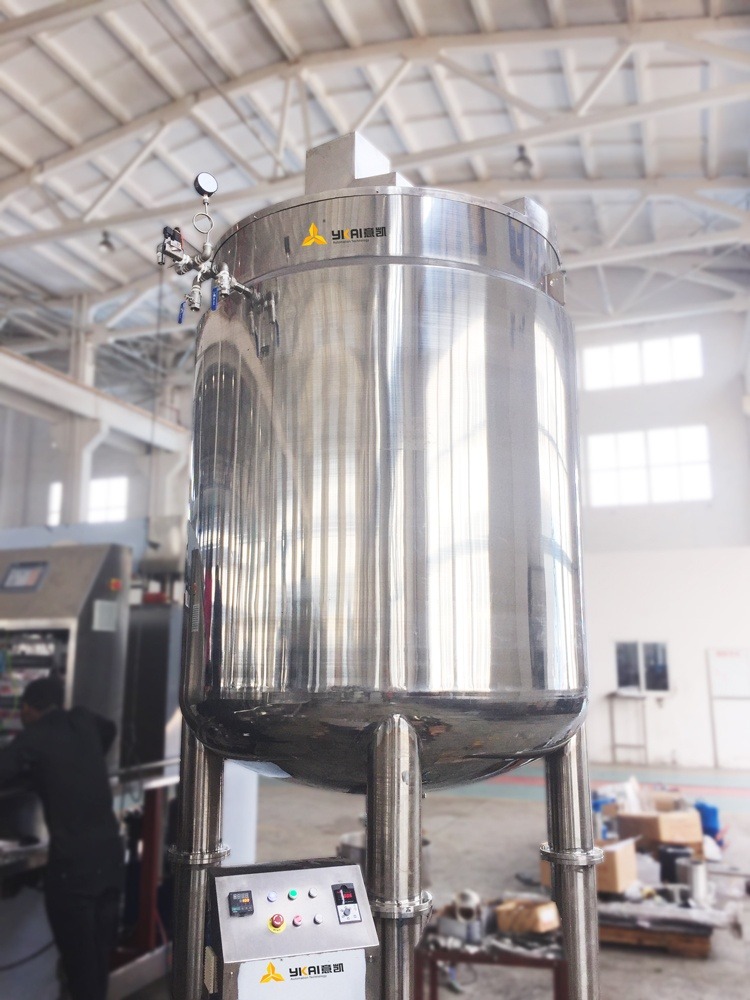 Electric heating stainless steel mixing tank used in small and medium-sized mixing tanks

generally in applicable specifications

, it is easy to use. Steam heating is used in the case of a steam source

generally

, and used in medium and large stirred tanks

generally

.
From the cost considerations, steam heating mixing tank generally need to be equipped with coal-fired boilers, the basic investment is slightly larger than the sanitary grade liquid mixing tank, and this type of mixing tank is generally a pressure vessel, and the cost of the equipment is larger.
From the material processing requirements, the heating coil tank of the inner coil is suitable for materials that are not very viscous in material properties and are not easy to be wall-crystallized. Generally, it is not convenient to clean in the mixing tank, occupying a certain volume in the tank, and loading the materials relatively small, but the heat exchange is fast and the heating is uniform.

The outer coil heating mixing tank has a fast heating speed, does not occupy the inner volume of the tank, and has good pressure bearing, and the coil can play a reinforcing role, but the heating difficulty is relatively large, the weld seam is large, it is suitable for tanks with thicker inner wall              
The above is the main difference between electric heating, steam heating and coil heating stainless steel mixing tank. You can make corresponding choices according to your own conditions and requirements. We can also provide you with professional solution suggestions! At the same time, our company has a special equipment D1\D2 pressure vessel manufacturing license, which can provide pressure vessel related production solutions. More detail information, please contact Yekeey!