On May 24th, the LR series homogenizer equipment customized by our company for Australian customers was manufactured, tested and passed on delivery.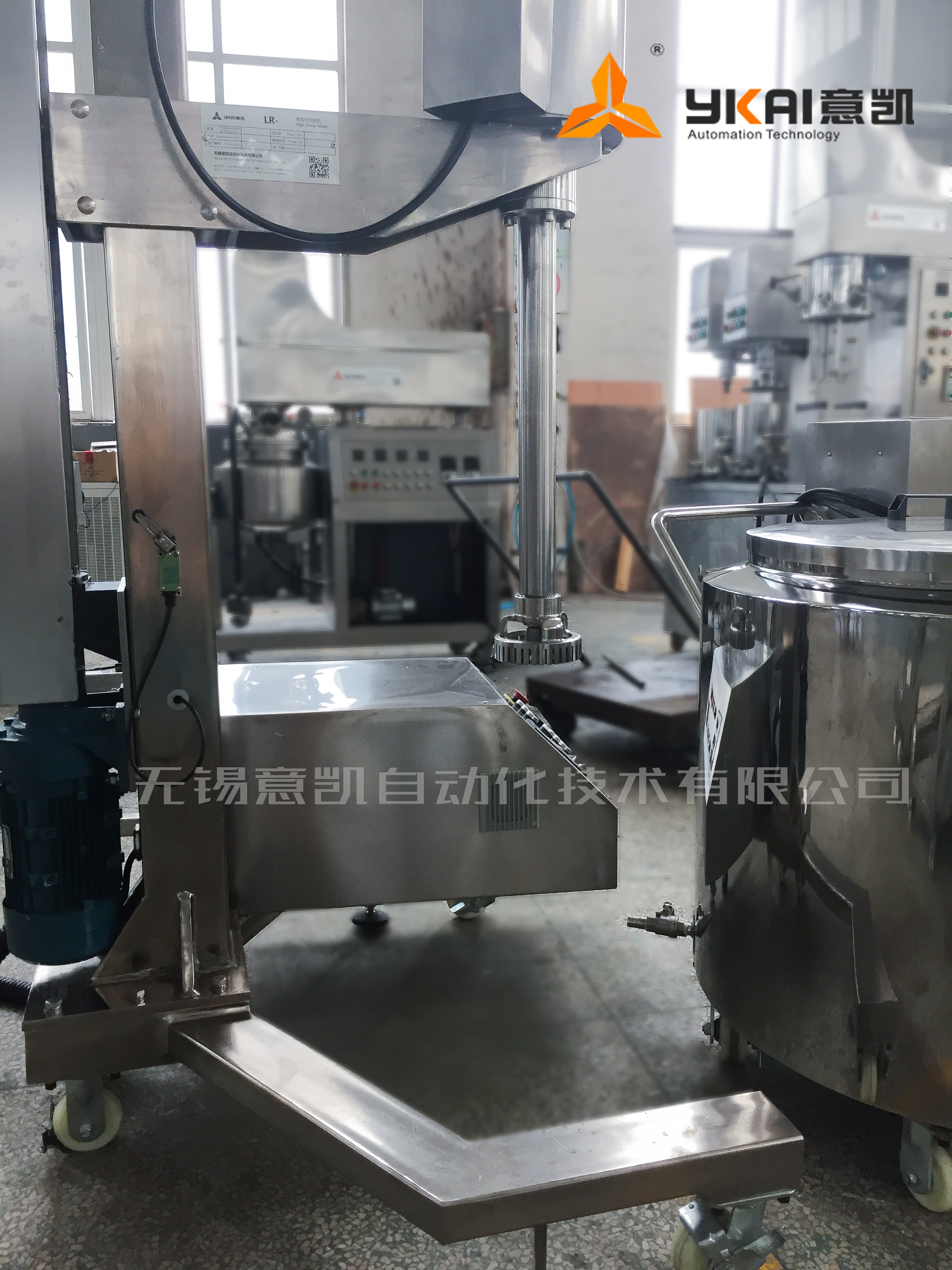 YK LR series high shear homogenizer equipment can be highly efficient homogeneous emulsification and stirring.The core components adopt a utility model patent design. It can easily solve the problem of grain refinement. At present, the series of high-shear homogenizer equipment is widely used in food, chemical, pharmaceutical, cosmetic, cosmetics and new materials industries at home and abroad. The products are generally recognized by our customers. The customer ordered a high-speed shearing homogenizer with a handling capacity of 150 kg and a 300 kg, and added a removable storage tank with a lid.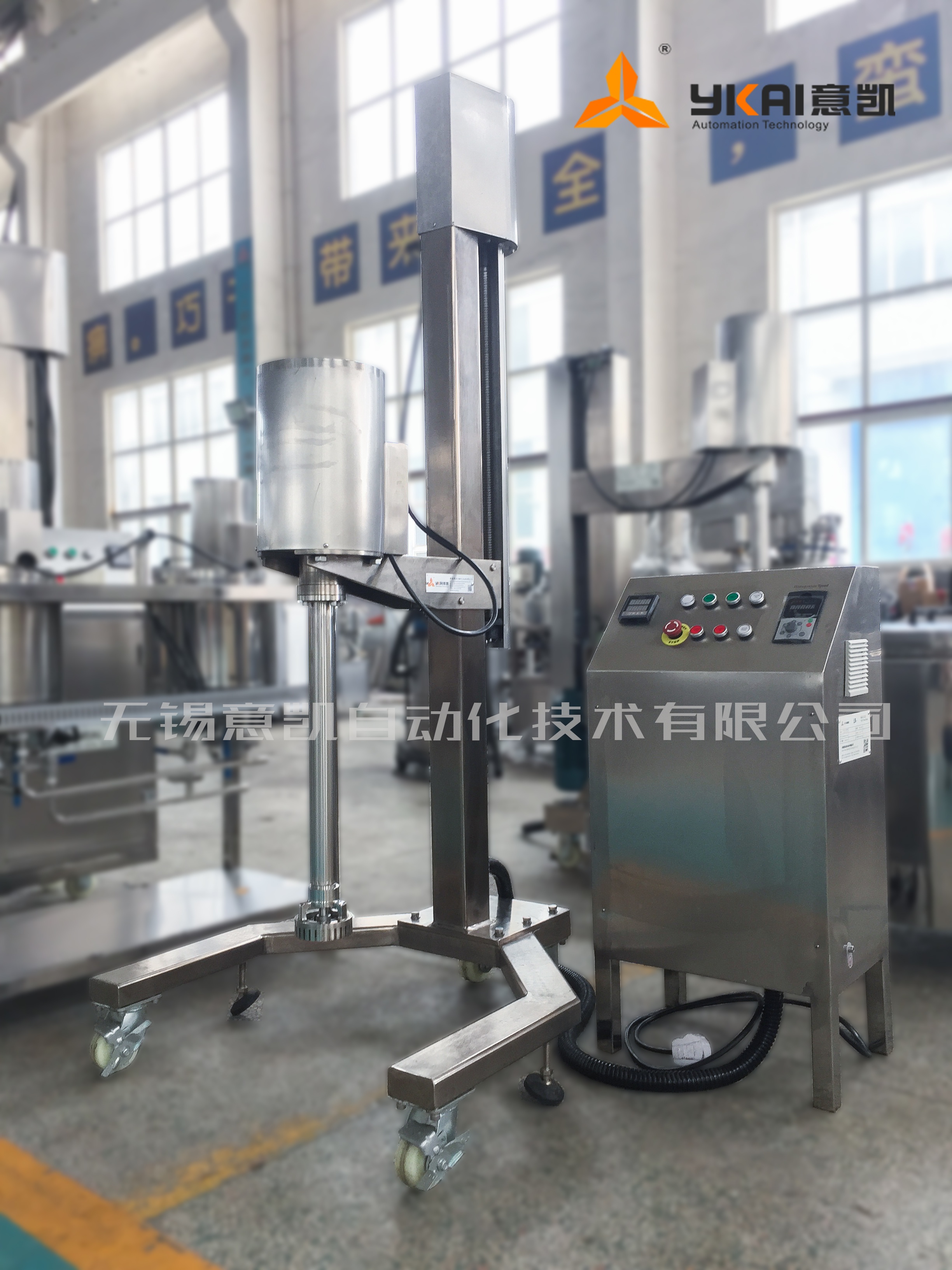 Homogenizer system consists of:
Motors, frequency converters, electrical appliances, homogenous mixing systems, standard parts, electronic control systems, etc.
Device Description:
Contact with equipment and materials using 316 stainless steel, electric lift, frequency control, including electronic control box. The homogenizer is mounted on a lifting device that can be moved up and down, and can realize the use of a homogenizer and a plurality of ingredient buckets. The casters are installed at the bottom to realize the free movement of the homogenizer, which is easy to remove after the production is completed and does not occupy the production space. It does not affect the production of other equipment, saves equipment investment for the company, and improves production efficiency.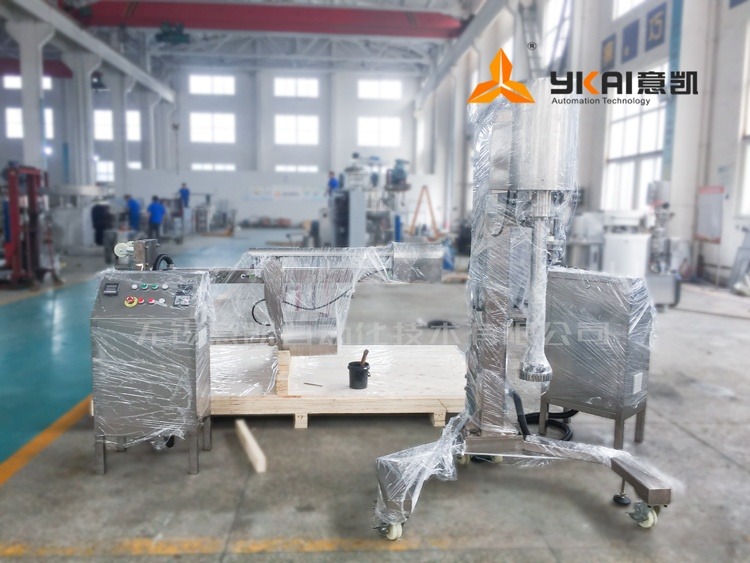 Wuxi YK Automation Technology Co., Ltd. is a technology-based entity specialized in the design, development, manufacturing, technical service, and sales of emulsified homogenizing equipment. Series products include vacuum emulsifier, high-shear homogenizer, double planetary mixer and various stirring tanks. Products are widely used in coal, mining, cement, building materials, industry, chemicals, agriculture, agricultural products processing, municipal, etc., welcome to exchange visits, project cooperation.