Recently, one of our old customers in the pharmaceutical industry in Sri Lanka needed to order some equipment because the company expanded its pharmaceutical production line. Since the previous equipment was bought by YK, it was very satisfactory and safe to use. So the customer decided to still cooperate with YK. Finally, the customer bought a 350L vacuum emulsifier unit equipped with a CIP cleaning station and a 350L vacuum tank equipped with a CIP cleaning station. At the end of November, these equipment will be shipped from China to Sri Lanka. YK's installation and commissioning technical staff immediately went to Sri Lanka to install and debug equipment for customers.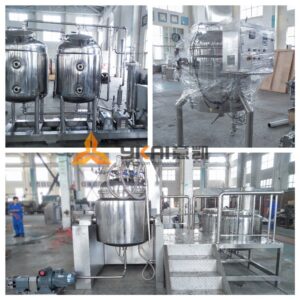 Through the cooperation of the personnel of both parties, the installation and commissioning work went smoothly. Technicians will soon return to China. It's hard to find that our technicians saw the emulsifier equipment purchased by the customer in YK 9 years ago at the customer's site. Through understanding, the performance of this old machine is still very strong. From this we can easily see that the customer is very good at maintaining and maintaining this equipment. But the customer told us that what is more important is that the quality of YK's equipment is excellent. In the past 9 years of use, there has been no problem with the basics. Until now, the performance has remained at its peak, and it is even rare!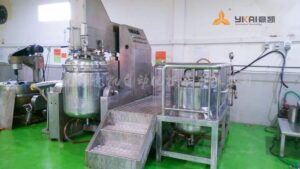 The importance of quality to production companies is believed to be clear to everyone. Quality is the foundation of products and the foundation for the survival and development of enterprises. A viable company must have a deep quality foundation to ensure that the deep quality foundation is derived from the careful creation of every employee. Quality determines the development prospects of the product, and only if the quality is guaranteed, the product can be based on the market. As a small emulsifier manufacturer with a registered capital of only 500,000, it has grown to now with 20,000 square meters of production area and a registered capital of 5 million US dollars. We are deeply aware of the importance of quality. Only when the quality is excellent, can we stabilize the market, quality is economic benefit, and quality is the life of the enterprise!