No matter which industry you are engaged in, the quality of the products is always the top priority of manufacturing. It is the foundation of enterprise development. What should be paid attention to in improving the quality of cosmetics production? From the perspective of cosmetic equipment technology, we will summarize the key points for improving the quality of cosmetics production.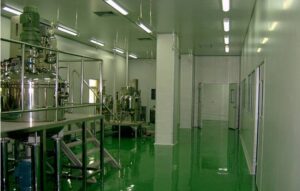 1. We must pay attention to the fineness of cosmetic production equipment and improve the efficiency and level of emulsion filling.
Cosmetic equipment has a major impact on product quality. Therefore, we must choose sophisticated, efficient and environmentally friendly equipment for procurement.
2. It is necessary to refine the operating standard of the emulsifier. Accurate process operation can achieve maximum utilization efficiency of raw materials, technology and equipment.
For the connection between process and equipment, it is necessary to refine the standard. We need to improve the accuracy of the process and ultimately maximize the use of resources.
3. It is necessary to improve the knowledge level and professional quality of workshop production personnel and standardize production.
The cosmetics production workshop should be equipped with professional operation and production personnel. The operation and maintenance of cosmetic machinery and equipment, as well as the process, must be professionally trained for employees. In this way, the need for standardized production is achieved.