For the specification, there will be clear and clear standards to prevent equipment failure or safety accidents. The same is true for the operation of the emulsifier. Because irregular operations often lead to unnecessary waste and loss. Of course, most regular manufacturers will carry out training for operation and use. But here to remind you of the important precautions before starting, there are three characteristics to pay attention to.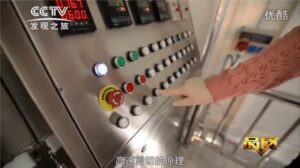 First, open the body to observe
First, observe whether there are safety hazards in the appearance and surrounding of the homogeneous emulsified machine. For example, if the wire is intact or not damaged. Check if there is any water on the ground around the machine, and if there is any damage to the machine's exterior. These factors have an impact on production safety and personal safety, and need to be eliminated one by one, followed by safe operation and production.
Second, pre-production debugging
Before the normal production, the necessary debugging of the homogenizer equipment should be carried out. Generally, the regular emulsifier manufacturers will arrange technicians to assist in the commissioning of the equipment. After professional training and training, the operator can independently complete the pre-production commissioning. Check whether the operating system of the emulsified machine is normal during commissioning. Whether the components are operating normally and whether the indicator lights are flashing. Whether the temperature is suitable, whether the vacuum is good, whether the homogenizing head works normally, and so on. High-quality products require a safe and stable environment. Pre-operation debugging can keep the equipment running in a stable preset state. This can reduce unnecessary troubles for subsequent normal production. In the debugging phase, timely processing will be in the production process. Some problems arise so that in the production stage, production is more efficient and product quality is guaranteed.
Third, the production is reset
Another point is easy to ignore. That is, after the production of the equipment is finished, some operators may forget to reset some of the steps that have been operated. There are no observations before the operation, so some programs are irreversible during the production process. In this case, it may hinder or affect the production process, causing unnecessary trouble to the production. Therefore, it is necessary to refine and strictly implement the specifications of the operation of the homogenizer, and reduce the impact of the operation on the product.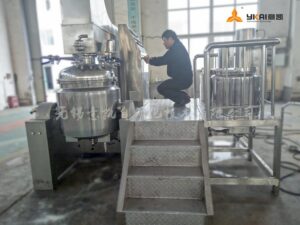 A good homogenizer operating specification and habit has a major impact on production. The production enterprise shall establish a complete and detailed operation specification before, during and after production. The staff strictly implements and creates high quality products together. Create a solid quality foundation for business benefits!