There are also a number of excellent pharmaceutical industry companies in Jiangsu. When investing in pharmaceutical production lines, some powerful companies often introduce foreign pharmaceutical production line equipment. However, in recent years, the domestic pharmaceutical production line equipment has made rapid progress. These companies are gradually turning their attention to the country. Especially the Wuxi industrial belt in Jiangsu. As a representative of emulsifier manufacturers in the Wuxi industry belt, Yikai has served a large number of pharmaceutical companies in Jiangsu, providing them with the best equipment. Another ZJR series 100L vacuum emulsifier ordered by a pharmaceutical company customer at the door of the house entered the delivery stage.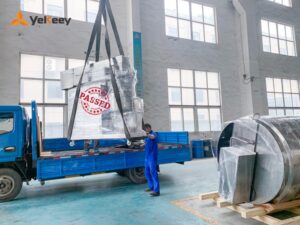 、
The technical level of domestic machinery manufacturing products is slowly in line with international standards. The cost-effective equipment at the door of the house is undoubtedly a good thing for the domestic demand customer group. In the case of a vacuum emulsifier, it is comparable to foreign equipment in terms of performance, function and quality. You can also get convenient and thoughtful door-to-door service. This is why more and more customers are more willing to choose domestic equipment.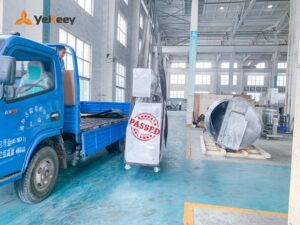 Wuxi Yikai specializes in the production of emulsifier for more than 20 years. The production technology has a long history. The company has a large domestic scale. The products and services are available in more than 100 countries and regions at home and abroad. It is trustworthy!