Homogenizers can be divided into laboratory homogenizers, pilot homogenizers, and large-scale industrial homogenizers. Yikai's newly developed LR series laboratory high shear homogenizer has been welcomed by customers and friends in various research and technology fields! In colleges and universities, it is highly respected by academics who engage in academic research. In the technical research and development departments of cosmetics, pharmaceuticals and food companies, they have also been favored by technical elites. It is not difficult to see that the use of the LR18 laboratory high-shear homogenizer is a group of highly creative and sophisticated people. Under the use of these advanced intellectuals, this laboratory homogenizer strongly assists in breakthroughs in new processes, new formulations, and new products in various fields! The LR18-(5-10) series is a very popular machine in our laboratory blender range. Ideal for routine laboratory work, R&D, QA analysis and small-scale production in all industries.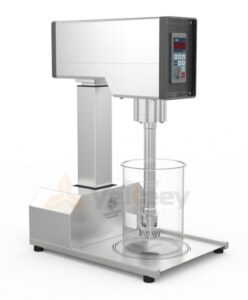 Core advantages
1.All SUS304 food grade stainless steel shell, corrosion resistant, easy to clean, good care.
2.With servo motor, the belt can be adjusted freely within the range of 600~8000, and with feedback device, the speed is stable and reliable, which can be used for large production reference.
I3.t can run continuously for more than 2 hours at full load to meet all kinds of stringent experimental requirements.
4.Multiple fixed rotor structures can be quickly interchanged to suit different experimental needs.
5.The electric lifting structure can be stably docked at any position.
6.Optional heating and temperature control.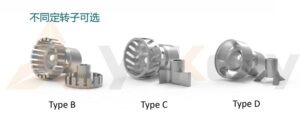 Standard with a variety of work heads to adapt to various experimental needs
A universal type
A homogeneous stator with a wide range of applications for applications where mixing and dispersion are required. For example, dispersion of solid-liquid, dissolution of a gel and a thickener, preparation of a suspension and a slurry, and the like.
B slot type
With moderate homogeneity, it can be used in all kinds of occasions where homogenization is required. It is also suitable for fiber materials, as well as for the comminution and dissolution of various types of polymers.
C hole type
It is suitable for the homogenization and emulsification of liquid and liquid, and is especially suitable for preparing all types of emulsions.
D axial type
A special homogeneous stator that allows the homogeneous jet to become a bottom-up axial jet. Ideal for applications where there is a need to reduce air bubbles and maintain a constant cycle of heavy insoluble solids.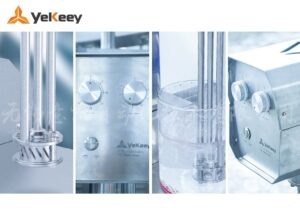 Yikai's several laboratory homogenization emulsification equipment, laboratory homogenizer, ZJR series, MC series and SXJ series laboratory mixing and mixing equipment are very suitable for high-end enterprise production! For more information, please contact us!