Recently, the high-shear vacuum emulsifier for the mayonnaise production equipment was processed by Wuxi Yikai and will be sent to Poland. This time, the various departments of Yikai cooperated with each other and successfully accepted the order of Poland's 1 ton force vacuum emulsifier unit. After the equipment is completed, it will be satisfied after the customer's on-site inspection, and smoothly enter the packaging and delivery stage.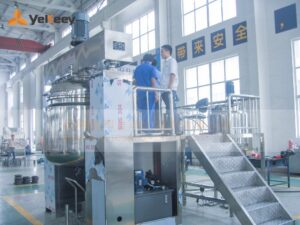 For large-scale project equipment, Yikai has considerable experience. However, the customer's request for delivery time is relatively short. Time is tight and tasks are heavy. All departments of Yikai attach great importance to it, and various departments have strengthened the coordination. Prior to production, an order technical review meeting for major departments was also carried out. To ensure that the equipment meets the customer's requirements, quality and production process. Facing the difficulties of complex parts, high quality requirements, short time and short tasks, Yikai Machinery has the courage to break through and be bold. Since it is focused on the fine workmanship and the processing efficiency, it is fully affirmed by customers.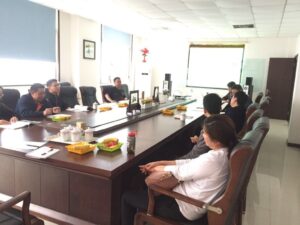 This mayonnaise equipment can be said to represent the high standard of the national vacuum emulsifier. Both the overall design, the materials used in the steel, the precision of the machining, and the important parts of the electrical parts have reached a high standard. Yikai's equipment, ranging from a few meters to a few centimeters in size, has strict data control. From design to manufacturing, every small step is related to the operation of the entire production line, the details can not be ignored.