The Dragon Boat Festival is over. Taiwanese customers have ordered a 100L vacuum homogenizer in our company. After more than a month of production, the production was successfully completed and entered the delivery phase. It is not the first time that Yekeey's equipment is sold to Taiwan. In recent years, many Taiwanese end customers and middlemen customers have reached a cooperation with Yekeey. Customers in the Italian purchase of cosmetics equipment, pharmaceutical equipment or food, chemical production and packaging equipment.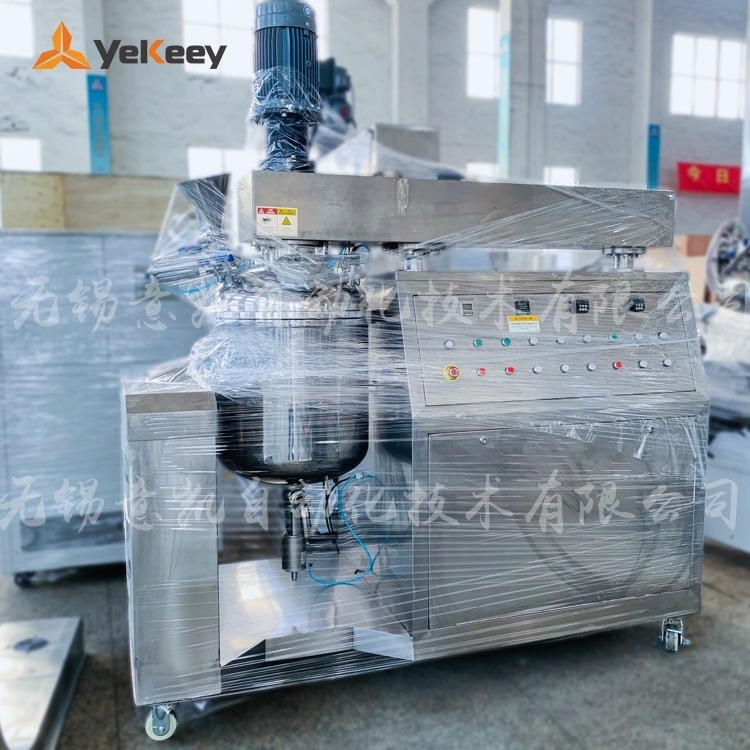 Taiwanese customers have chosen our Yikai ZJR series of 100 kg vacuum emulsifying equipment. It is worth mentioning that this customer has automated customization in many details in order to improve production efficiency. For example, discharging, lifting, etc. are all automated to improve equipment efficiency. Yekeey wished the customer to put the equipment into use as soon as possible. The cooperation has promoted cross-strait economic relations and is also a recognition of Taiwanese merchants for Yekeey products.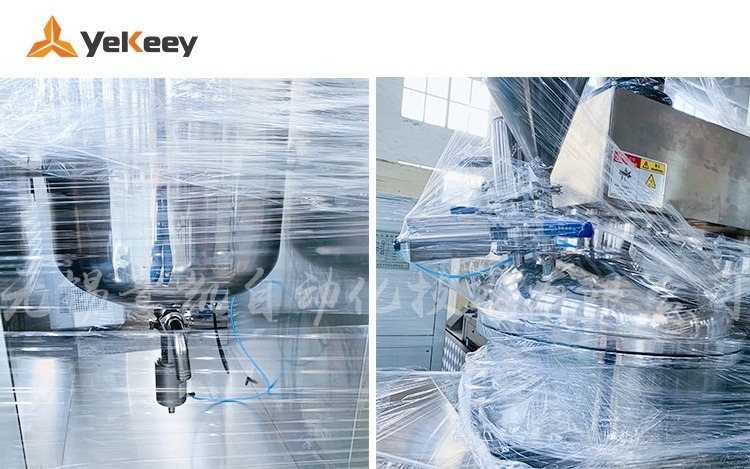 Wuxi Yikai Automation Technology Co., Ltd. is a company dedicated to research and development of environmentally friendly vacuum homogenizer equipment. The equipment is of good quality, good service, safe and environmentally friendly, and conforms to the new GMP standard. Welcome new and old customers to call us, we are willing to discuss with you about every problem of vacuum emulsifier equipment!