As we all know, the cost of opening the top cabinet is much better than the cost of a general container. Yekeey's emulsion filling equipment is available in several sizes. In order to reduce the transportation cost of our customers, our equipment will be designed as non-standard as possible. Try to close the size of the common container in size. Of course, there are also some large-scale equipment that have objective requirements on the size and cannot be changed. In this case, you can only open the top cabinet!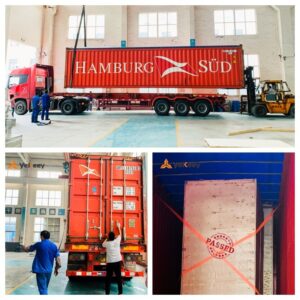 The following is a large cosmetic vacuum emulsifier ordered by a cosmetics company in Europe. The main pot design capacity is 650L, and it also includes two water tanks, as well as platform and frame. Due to the large size of the equipment, the customer directly ordered the open top cabinet transportation. The following is the loading site.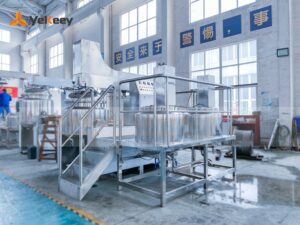 This vacuum emulsifier equipment will go to the ocean to help the European customers' cosmetics production! Although the cost of the open top cabinet is relatively large, many customers think that as long as the equipment is good, the service is good, and it costs more to cost! Because they see the economic benefits of long-term high-quality equipment follow-up feedback!