On August 7th, our company welcomed customers from the Philippines to make food baked sauces. The customer has been in contact with Yekeey for some time. During the period, the client made a general understanding of the size and history of Yekeey's business. The customer is mainly interested in Yekeey's baking sauce emulsification. Colleagues from the Foreign Trade Department introduced a series of baking sauce production equipment to customers. After introducing and understanding some technical information, the customer decided to primaries Yekeey's classic ZJR series.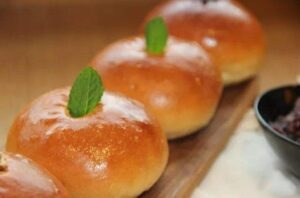 In order to confirm that the equipment can make a good product, the customer decided to take the team to Yekeey to inspect and personally test the machine experience. Before the date of the appointment, the customer's test machine materials are equipped with the assistance of the salesman. The baking sauce test machine was on schedule at Yekeey's GMP workshop. In order to ensure the product suitability of the equipment, the test machine customer tried several products.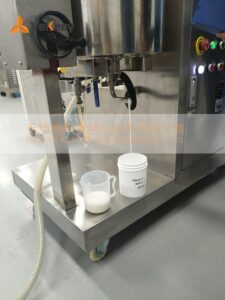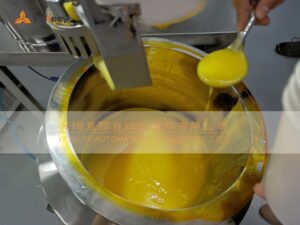 For the preparation of baking sauces, ZJR emulsifiers have always been stable and are very popular in the food sauce industry! If you have a similar product process and need to find the relevant machine, you can contact Yekeey and bring it to our company. Our company is equipped with a professional GMP workshop, which can provide you with a variety of models test experience!