In late October, the Shandong customer food mixing and filling equipment accepted by Wuxi YK reached the delivery stage smoothly according to the node. The customer ordered a 300 kg high speed shear homogenizer and its associated storage tank and a filling machine equipment. The shipment is scheduled for completion at last! Wuxi YK thanks new and old customers for their trust and support! YK quality, keep improving!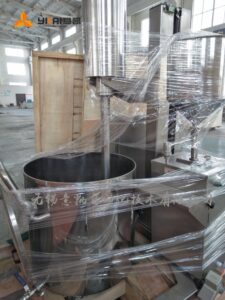 The equipment of high shear emulsifying homogenizer adopts moving hanger and manual/electric lift. It is characterized by flexible operation, small investment and high efficiency. And a wide range of products can be used alone, but also supporting other equipment. This machine contact material part all is stainless steel material, in order to prevent material from corroding pollution material. The main shaft of the machine is equipped with a sealing sleeve, which is cooled by cooling water during operation and can work in a vacuum environment.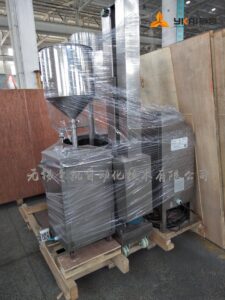 Quality is the cornerstone of an enterprise's survival. Ikai has been adhering to customer demand orientation and strengthening internal quality management for a long time. The company — USES far higher than the national standard specification requirements to improve product quality. Starting from the sources of design and material procurement, itc strengthens pre-construction drawing review and technical disclosure, and strengthens control and inspection during construction. The quality and appearance of high shear emulsifying homogenizer and vacuum emulsifying machine are guaranteed. The product has won the customer's high praise and affirmation. A solid foundation for the future orders of YK!