With the improvement of people's quality of life, people pay more and more attention to oral medicine. Demand for dental medical drugs and materials is growing. Through some customers of dental materials, we also have an understanding of this emerging industry. Dental materials are also called oral or dental materials, such as denture materials. The SXJ series of double planetary mixers are ideal for high viscosity denture materials. The following denture materials are prepared using our SXJ vacuum planetary mixer. Please refer to YK for details!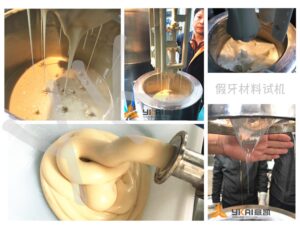 The following picture shows the denture zircon material made by this customer. Prepared using our ZJR series vacuum homogenizer. The effect is also very good, even and delicate, vacuum defoaming is also very successful!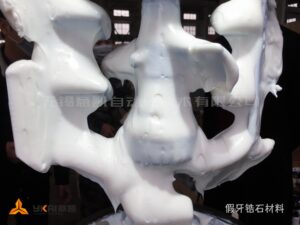 The following is a disinfectant for filling teeth. This cream-like product is used for disinfection when filling the teeth. What kind of equipment is used for this material? Let's take a look at how our customers are emulsified and filled with test machines.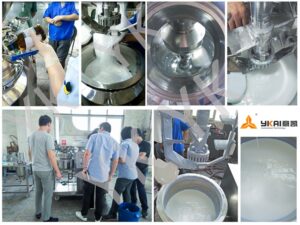 As can be seen from the above figure, there are still many raw materials for this disinfectant, and there are a large amount of powder. The customer is mixing and stirring through our ZJR series 30L vacuum homogenizer. The first is the heating of the substrate, and then the active ingredient is added through the feed port. After stirring evenly, raise the lid, put in the powder, close the lid and stir the frame. After mixing and mixing uniformly, another powder is sucked in by vacuuming, and then homogenized and stirred, and finally the finished product is prepared. This time our customers also carried out filling experiments.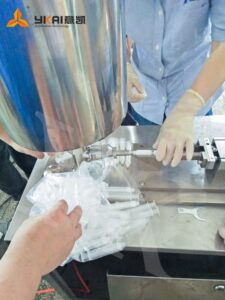 The container for such a sterile cream is a syringe. Therefore, the customer customized the syringe filling machine and performed the filling experiment on the spot with the finished material. The device is flexible and smooth. Due to the mature process of the customer, the equipment performance is stable from emulsification to filling. The test was very effective and met customer expectations.