Some time ago, an old Vietnamese customer of the ministry of foreign trade paid attention to YK to order a set of cosmetics machinery equipment. ZJR-50 high shear emulsifier for the production of cream, emulsion products. After 40 days of production, the equipment has been completed and passed the inspection and customer acceptance. We are going to pack and ship the containers today.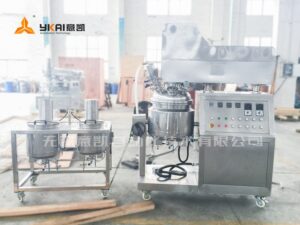 This 50L high-speed shear vacuum emulsifier is made of 304 stainless steel. The equipment is equipped with a water tank, and the whole machine is designed and manufactured according to the cosmetic standards. It meets the hygienic safety standards for cosmetic production. It can be stirred, homogenized, adjustable in speed, and heated and cooled. And with easy-to-understand button control, the operation is very simple,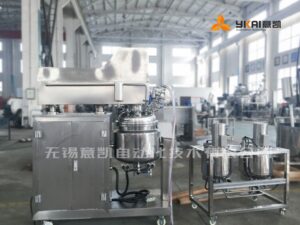 The Southeast Asian market has been one of the most powerful supporters of YK in these years. This is related to the promotion and development of our company for many years, and it is related to the excellent quality and high cost performance of our equipment! Yikai's high-quality products and services have been welcomed and loved by more and more customers in Southeast Asia!