Typical applications requiring high-speed and high-shear mixing in laboratory research and development include dispersion, emulsification and homogenization.It is inevitable that there will be confusion when selecting devices, because these applications also overlap in some programs. Below we provide some reference guidance for your precise selection:
Homogenization-A process that promotes the uniform distribution of the mixing components of two or more immiscible materials, such as homogenization of tissue samples. Generally, ZJR laboratory emulsifying mixer or LR high shear homogenizer can be used.
Dispersion-Uniform distribution of particles in the continuous phase of another material.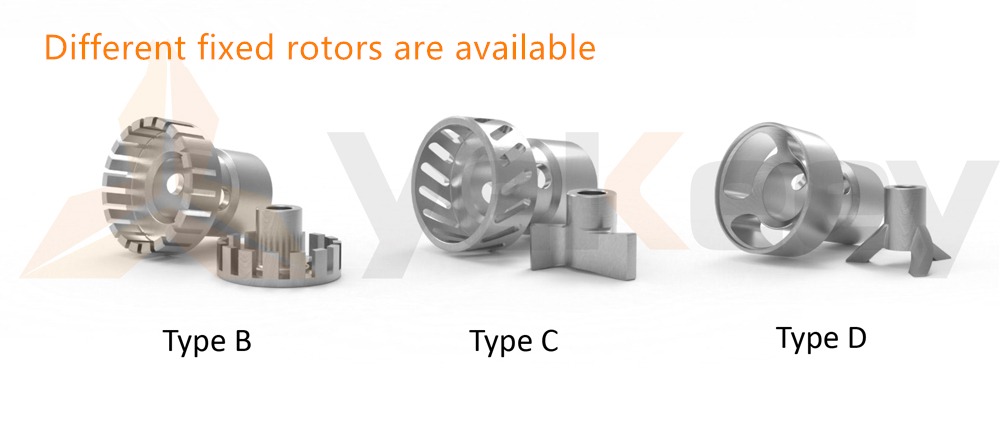 Two common types of dispersions: liquid particles in different liquids-called emulsions. The oil in vinegar seasoning is a well-known example. Solid particles in liquids-often called dispersions. An example is magnesium milk. Ink and paint formulators also call it Grind.
No matter what kind of equipment is used, it should be noted that high-speed and high-shear mixing will generate heat, which may affect raw materials and formulations that temperature-sensitive. For some high molecular weight polymers (such as carbomers), the shear may be too extreme, with the risk of degradation. Whether it is using a homogenizer or a dispersing disc, Yekeey Lab emulsifying mixer can do it for you. The flexible working head can be quickly disassembled and replaced, allowing you to seamlessly switch between the homogenizer and the dispersing disc!