With the technical upgrading of Yekeey stainless steel mixing tank products, and the flexible customization, the order quantity of stainless steel mixing tank products has gradually increased, and it has become one of the best-selling products of Yekeey. It has been widely used in cosmetics, pharmaceutical, food, chemical and other industries. Industrial production equipment commonly found in these application industries.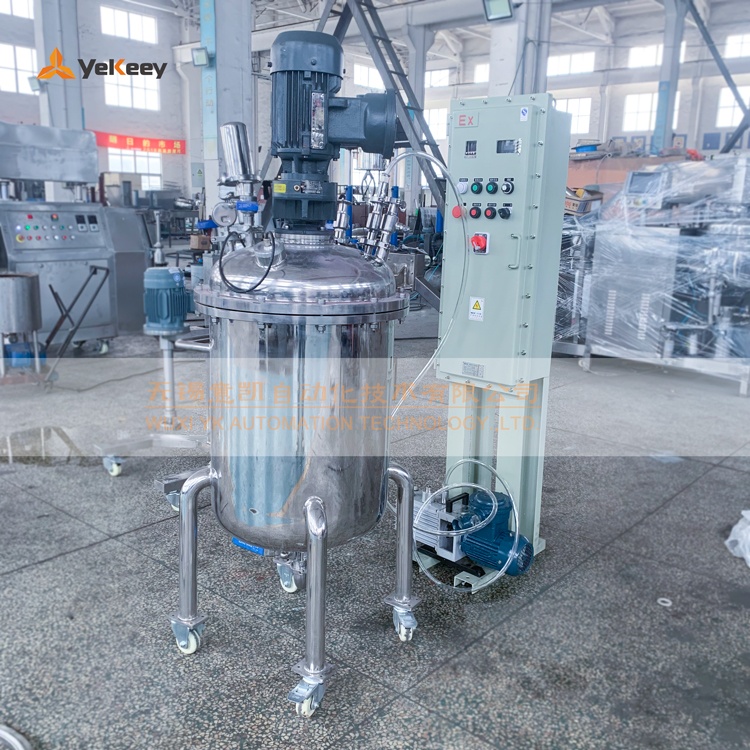 This MF-100 stainless steel mixing tank was ordered by a biotech company in Liaoning. Due to the special nature of the prepared materials, the equipment is equipped with an explosion-proof device. The explosion-proof emulsified mixing tank can be used for paints, inks, pastes, floor paints, road marking paints, polyurethane paints, alkyd enamels, blending paints, etc. Production of solvent-based flammable and explosive chemical products. After the production of the equipment, a series of strict factory inspection processes were carried out by the Yekeey Quality Inspection Department. After strict inspection, the packaging box is now ready for delivery.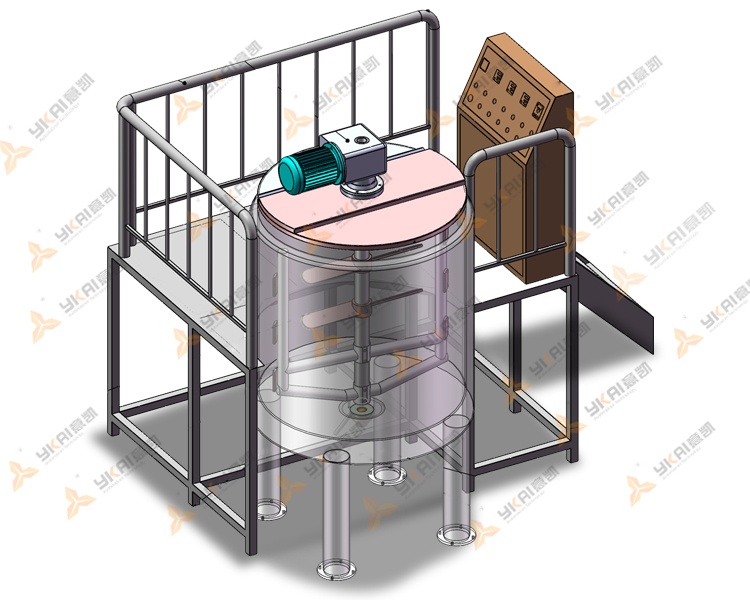 MF series stainless steel mixing pot can be designed and manufactured according to the actual production process requirements of customers. It can be designed into various types of industrial stirring kettles, such as flat cover type, vacuum type, mobile type and fixed type. From the mixing method, a variety of homogenization can be designed. Dispersion, mixing method or combination form, to produce stainless steel tanks, emulsion tanks, reaction kettles, sandwich pots and other stainless steel tanks for customers.