MC series external circulation vacuum homogenizing emulsifier is very popular in the production of food sauces, such as mayonnaise, salad dressing, cheese sauce, pastry sauce and other products.This is not only because the external circulation vacuum emulsifier has significantly improved production capacity and efficiency, but also because the external circulation emulsifier has greatly improved the product quality of food sauce products.So in what ways has the external circulation vacuum homogenizing emulsifier improved the quality of these products? Let's take mayonnaise products as an example.
Mayonnaise Salad Dressing Cheese Sauce Pastry sauce emulsification production solution-MC series external circulation vacuum emulsifier
Fine distribution of fat in mayonnaise
Improve the viscosity of mayonnaise
Improve product taste
More stable quality
Fine texture
The MC series emulsifier is an emulsifier with high quality and strong practicability developed by adopting German technology and combining with domestic actual conditions. MC salad dressing mayonnaise emulsifying machine can realize high-efficiency mixing, homogenization and dispersion, heating and cooling materials, and optimizing the powder feeding method. The innovative structural design makes it very suitable for handling high-viscosity materials and can work in pressure and vacuum environments. On the basis of ensuring quality, we combine the actual needs of customers, and selectively provide customers with different configurations of machines in order to achieve a higher cost performance.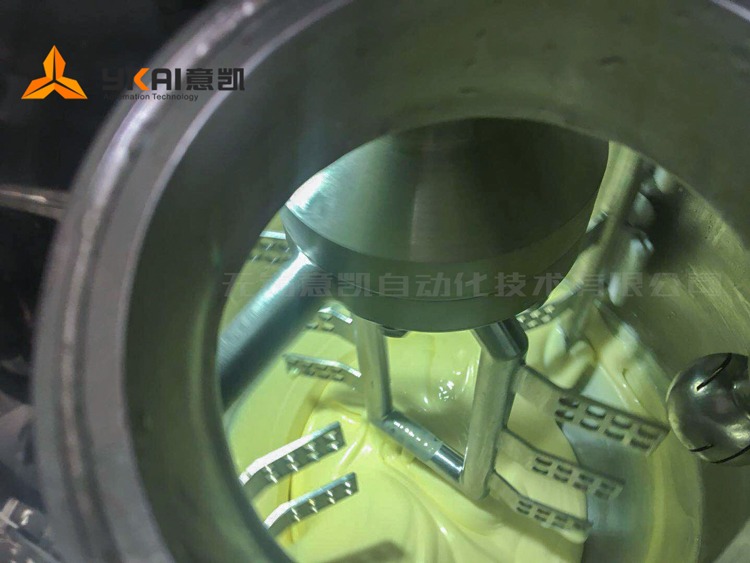 In a safe and hygienic equipment environment, we will create food products with better quality and better taste for you, efficient production, and high-quality products, allowing you to better seize market opportunities and create greater economic benefits for you! Our equipment has been exported to more than 100 countries and regions in the world, and won the praise of customers, industry reputation, experts, if you need to know about salad dressing, mayonnaise, pastry sauce, custard sauce, cheese sauce, salad sauce, For vinaigrette production equipment, welcome to contact YeKeey–a research and development manufacturer of various salad dressing, custard dressing and pastry sauce production equipment!