The health of the mouth is not only a matter of the mouth, but also related to the health of various organs of the body. It is a health problem that cannot be ignored. On the dental oral problem, it is often heard that "the small hole does not make up, the big hole suffers hard", and everyone can attach great importance to the protection of teeth. Artificial materials are nowadays more popular for repairing tooth defects, and the substances used to repair teeth are called filling materials. There are many kinds of filling materials, and we are more exposed to resin materials. So how is the filling material filled?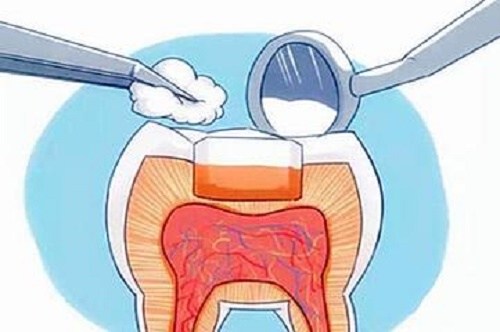 For the production solution of dental filling materials, Yekeey has many successful cases. According to the properties of the filling materials, such as the temperature requirements of the preparation, the viscosity of the material, etc., the vacuum emulsifier or the dual planetary mixer can be selected for mixing and mixing. Equipment, filling equipment can choose the corresponding filling machine according to the different filling containers.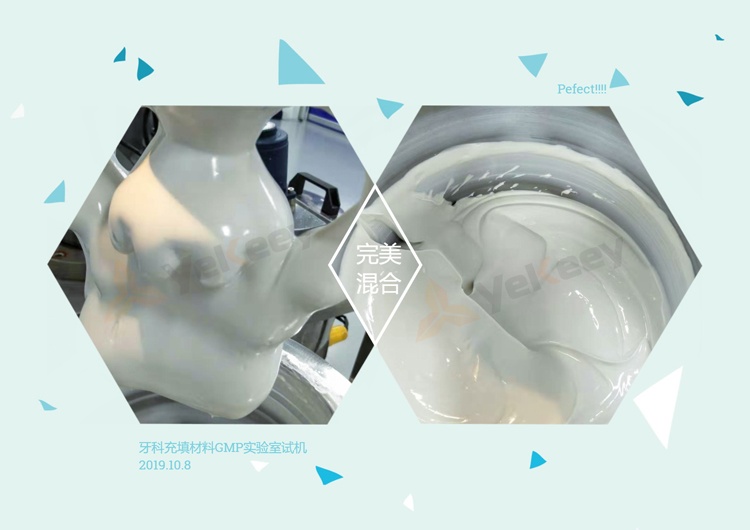 The above is a picture of a dental material customer in Yekeey using ZJR series vacuum emulsifier for on-site test, the picture shows the better preparation effect after the filling material is out of the pot. The test machine was carried out in the GMP laboratory of Yekeey and used in the laboratory emulsifier test. After filling the pot, the filling materials are exquisite and lustrous. The customer is satisfied with the environment of the test machine, the test machine effect and the thoughtful service of Yekeey, and has shown great interest in the equipment of Yekeey. Negotiate is proceeding further! With the upgrading of dental oral concepts, the market for dental materials such as filling materials is gradually expanding, and business opportunities are unlimited! If you have related products that need production solutions, please contact Yekeey Consulting, you can provide free on-site test experience!