A 2.5T high-speed dispersion tank ordered by a biotechnology company in Hubei and a 3.5T stainless steel stirred tank were completed and tested, and delivered for delivery! These two sets of dispersing stirred tanks will be used in the production of fine biochemicals and biological fungi, such as paper chemicals, printing and dyeing chemicals, and biological products including food additives, pharmaceutical excipients and biological bacteria.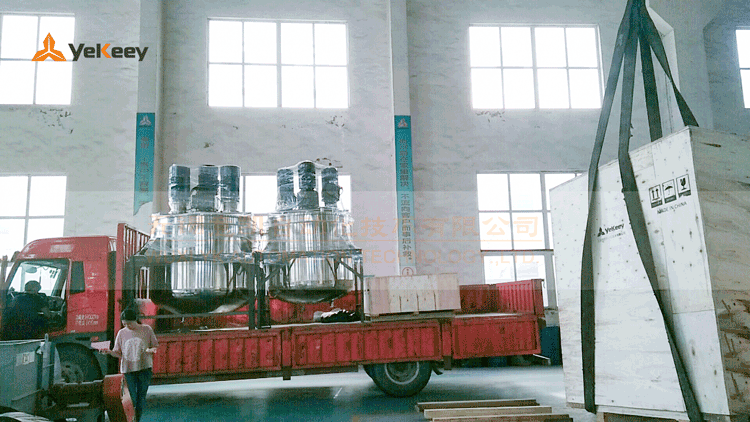 The dispersing stirred tank is equipped with two high-speed dispersions, and a decelerating agitation, which is suitable for the material processing of products with high dispersibility requirements or large specific gravity of the powder. The stirring and dispersing speed in the production process can be adjusted according to the actual situation . The equipment is made of high-quality stainless steel material and has excellent processing performance. It can be made into reaction kettles of various shapes and structures according to different process requirements. The inside and outside of the kettle are polished by mirror polishing, which is clean and hygienic and convenient for maintenance.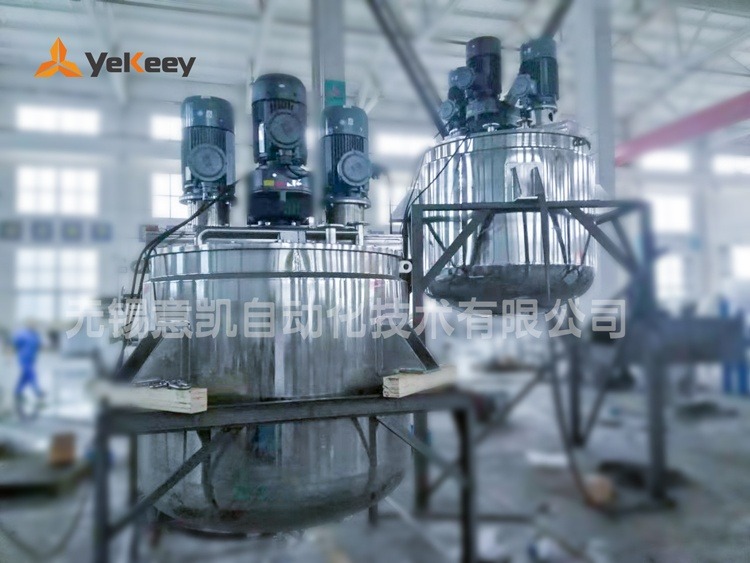 As a professional manufacturer in the field of fluid mixing technology, Wuxi Yekeey has established a high status and reputation in the fluid mixing equipment industry through more than 20 years of technical accumulation and R&D and production advantages, and was selected as a national high-tech enterprise in 2018. Obtained a pressure vessel manufacturing license in 2019. It can cope with the design and production of various kinds of stainless steel stirred reactors. If necessary,please contact Yekeey!