Looking at the manufacturing companies of mixing equipment at home and abroad, there are very many large and small hybrid mixer manufacturers. The types of mixing and stirring equipment of various types are even more varied to meet the industrial stirring needs of different levels.The high-shear dispersion emulsifier is a complex, non-standard equipment at the higher end of the mixing equipment. Why is it not a simple mixer?What advantages do high-shear dispersion emulsifiers from YK produce in comparison with their peers?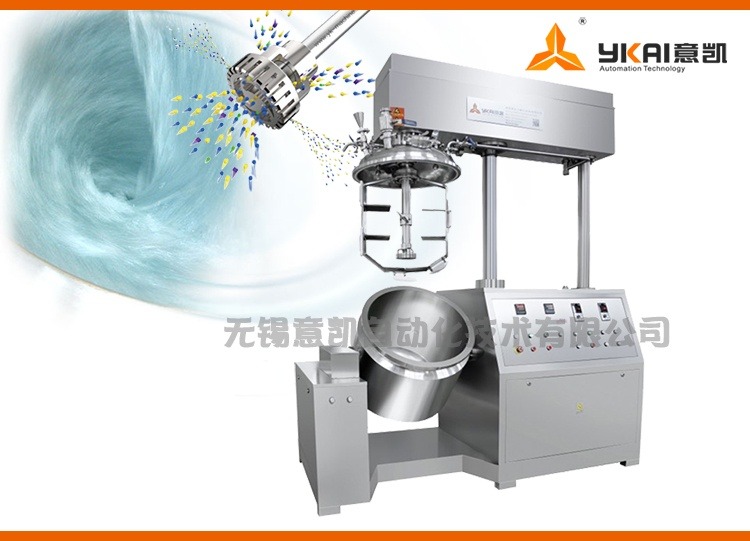 A simple mixing mixer such as a stainless steel mixing tank can provide satisfactory results for a simple mixing process.For example, mixing and stirring like a low-viscosity liquid, a simple stirrer device can provide uniformity in mixing within the tank and promote uniform heat transfer within the jacketed container.To complete these requirements, simply select the stainless steel mixing tank with a simple simple stirrer unit to complete it.
However, if you need to mix liquids of different viscosities, emulsify, homogenize, decompose, solubilize, disperse the powder, reduce the particle size, or accelerate the reaction, these tasks are not easily achieved by low shear devices.YK's high-shear dispersion emulsifier can do this, and more, it can reduce your mixing time by up to 90%.Non-standard high-shear emulsifier has a very good point, that is, its modular design can well meet the different needs of different customers.
Over the years, YK has consistently adhered to customer-centricity, striver-oriented, and continuous innovation based on customer needs, winning customers' respect and trust.YK adheres to the concept of innovation and invests a lot of manpower and funds in research and development every year.The research team has excellent design and research and development capabilities and has accumulated more than thirty patents.
YK dedicated to serve you, welcome to our company for advice!