Mayonnaise is popular all over the world, and the product forms of mayonnaise are different in different markets. But the problem and challenges faced by all mayonnaise manufacturers are the same, that is how to accurately predict and control the quality of the product. So, when it comes to mayonnaise, what is "quality" and how do you achieve it? Today, YeKeey, a manufacturer of emulsifying machines for mayonnaise production equipment will share with you how to obtain high-quality mayonnaise.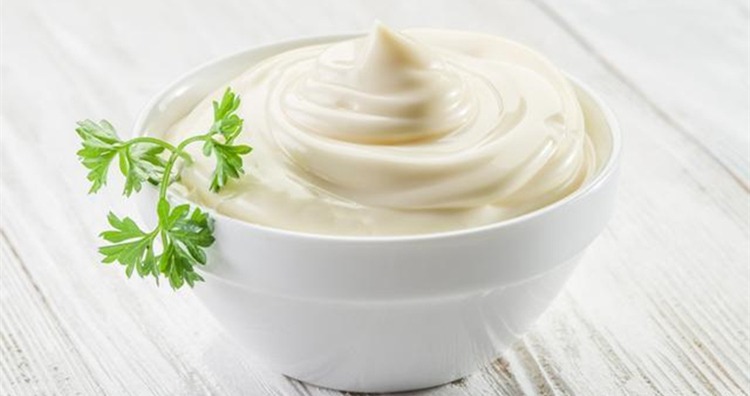 Mayonnaise definition
Mayonnaise produced in traditional industries is produced through food-grade emulsifying machines, which is an oil-in-water emulsion, generally containing 65-80% vegetable oil, 5-8% egg yolk, and spiced water phase. The latter usually includes vinegar, mustard, salt, and sugar. The oil exists as dispersed droplets with an average size of 2-10 microns.
Low fat not low taste
As people become more health conscious, consumers demand low-calorie products that have the same taste and feel as traditional forms. But reducing the amount of oil in mayonnaise results in a lower bulk density of the dispersed oil droplets, which means less viscosity and texture. In response to this problem, various thickening and gelling compounds can be added to the aqueous phase to improve viscosity and texture as suggested in mayonnaise recipes.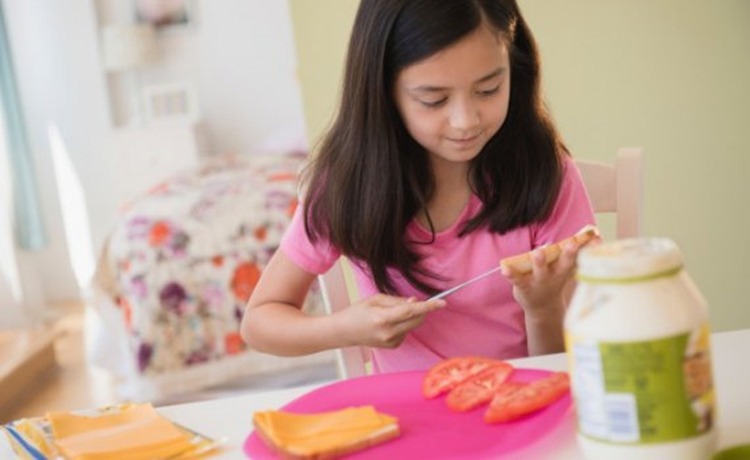 Quality – How does the consumer perceive it?
Many consumers have opinions about what constitutes "good" mayonnaise, which varies widely worldwide. But it is not easy to relate these opinions to measurable parameters of quality. For producers, mayonnaise quality is usually indicated by a combination of sensory evaluation and laboratory analysis. Mayonnaise ads and labels often use words like "creamy," "smooth," and "thick" to highlight textural attributes. In fact, the texture expressed by visual appearance, handling feel, and mouthfeel really affects the eating experience.
Texture
One way consumers perceive texture is the way food breaks down in the mouth before being swallowed. The texture is measured by using a texture analyzer, in which a compression technique similar to mouth compression is applied to mayonnaise.
Yield stress
Place a sample of mayonnaise on a plate and it won't change shape for a few minutes if left undisturbed. It behaves more like a solid than a fluid. Yield stress is the minimum force that must be applied to the mayonnaise in order for it to begin behaving as a liquid rather than a solid.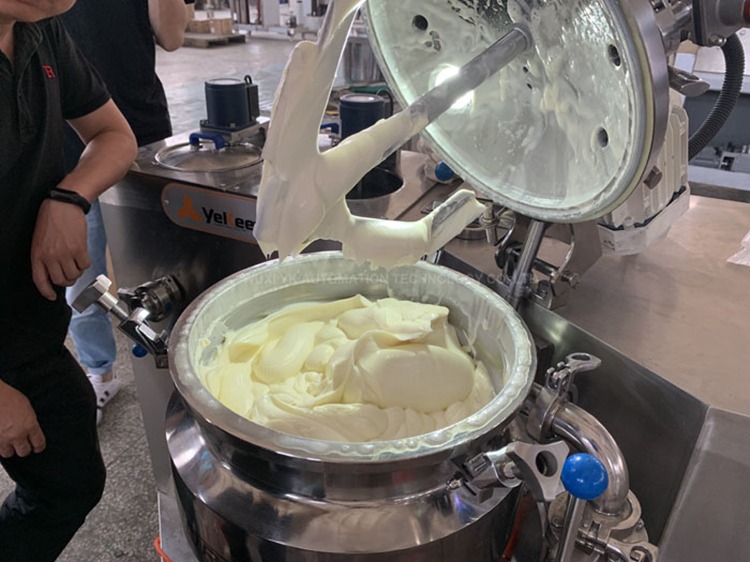 Apparent viscosity
Apparent viscosity correlates with product behavior during pumping, mixing, chewing, and pouring. It also describes some of the "mouthfeel" perceived during chewing and swallowing. This parameter is measured using a rheometer, where viscosity is measured for a given shear rate.
Apparent viscosity
Apparent viscosity correlates with product behavior during pumping, mixing, chewing, and pouring. This parameter is measured using a rheometer.
Droplet size
The droplet size distribution of dispersed oil droplets is extremely important as their size affects taste, texture, viscosity, appearance, and emulsion stability. Smaller oil droplets release flavor differently than larger oil droplets, reducing the intensity and delaying the flavor experience when tasting the product.
Emulsification
A key element in mayonnaise processing is emulsification, which involves breaking down oil droplets. When the crushing stress acting on the droplet exceeds the steady stress opposing the deformation of the droplet, the droplet breaks up and lasts for a while.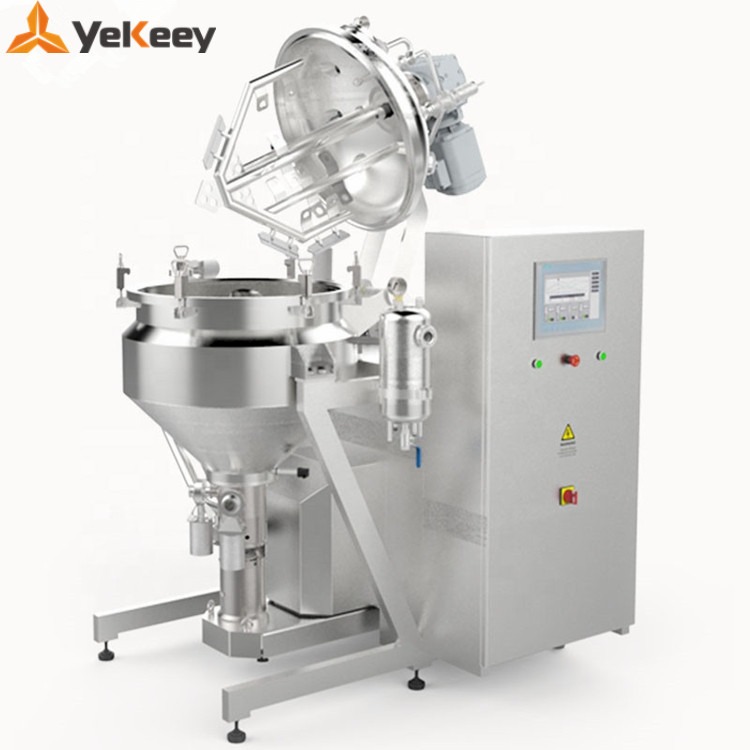 Challenges and Solutions
The quality attributes of mayonnaise are influenced not only by the type of ingredients but also by the type of equipment, processing parameters, and scale of production.
Mayonnaise production equipment
Usually, high-intensity mixers are used, such as high-speed rotor-stator homogeneous emulsifiers, and colloid mills. The energy from this emulsification equipment is dissipated in a relatively small product volume, resulting in a high level of local energy dissipation rate, resulting in small oil droplets. These mixers can be combined in batch tanks in various ways and complete mixing systems can be set up to operate in both batch and continuous production.
In YeKeey's mayonnaise production equipment, we have also set up multiple series and specifications of emulsifiers for mayonnaise production according to several common needs of customers. For details, please consult.