Recently, we received a test appointment from a domestic cosmetics industry customer. Through understanding, we learned that the customer is looking for a production equipment that can produce hyaluronic acid mask liquid. The customer has a preliminary understanding of our multi-series cosmetic equipment on the website. Through some technical parameters and configuration comparison, the customer believes that Yekeey's MC series homogenizing external circulation vacuum emulsifier is more suitable for their process requirements of the new product hyaluronic acid mask. So they contacted the Yekeey's business department for an in-depth understanding. In order to further understand whether Yekeey's MC external circulation vacuum emulsifier is really suitable for their craft, the customer decided to come to Yekkey to experience in person!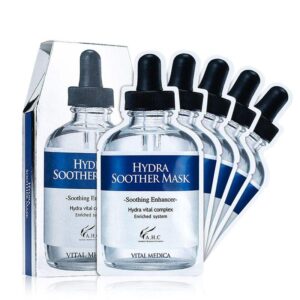 Hyaluronic acid, also known as hyaluronic acid, is an important component of human tissue. It is abundant in the dermis layer of the human body. It is responsible for storing moisture, increasing skin volume, and making the skin look full, full and elastic. I believe that all the little fairies must have used a lot of skin care products containing hyaluronic acid. Hyaluronic acid is a mucopolysaccharide with potent water retention and is known as an ideal natural moisturizing factor. Our skin also contains a lot of hyaluronic acid, which can improve the skin's nutrient metabolism, make the skin soft, smooth, increase elasticity and prevent aging. Therefore, hyaluronic acid is widely used in cosmetics.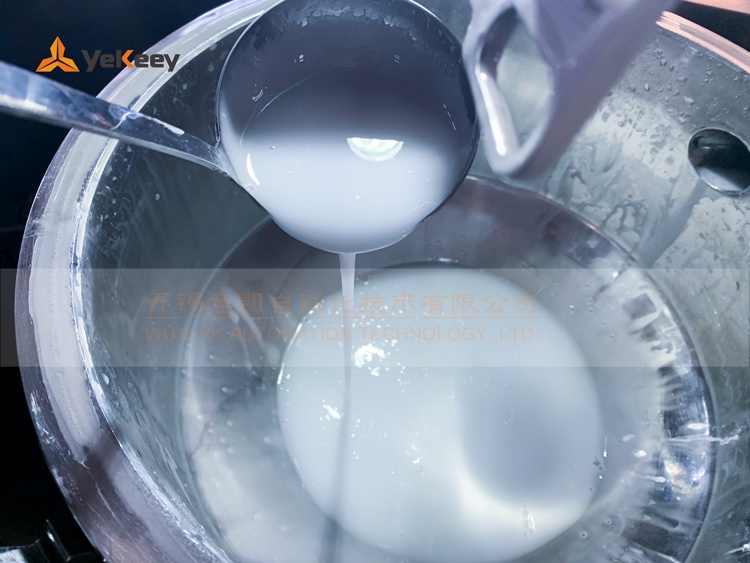 The above is a picture of the customer's test machine. The customer personally took the raw materials and conducted experiments according to their craft. The machine used is a laboratory emulsifier of MC-V-15 type. After the material is fully stirred, dispersed and homogenized in the pot, the finished product is out of the pot. Judging from the appearance of the finished product and the feeling of being applied on the hand and the experience of the customer's test machine, the test machine effect is still very good. However, in order to determine the effect of the MC external cycle emulsifier, they took some samples back to the company for further confirmation. Overall, the customer is sure about the equipment and service of Yekeey! Here, thank you for your trust in Yekeey, and hope that Yekeey's emulsifier equipment can create economic benefits for customers as soon as possible!