Two sets of laboratory small-scale paste machines ordered from a hospital preparation room to Yekeey, which are arranged delivery today! Before the shipment, the Yekeey inspection department carried out the quality inspection of the equipment before leaving the factory, and made strict requirements on the delivery precautions. At the same time as ensuring the delivery time of the products, the safety matters during loading and unloading and transportation were carried out, ensure smooth delivery.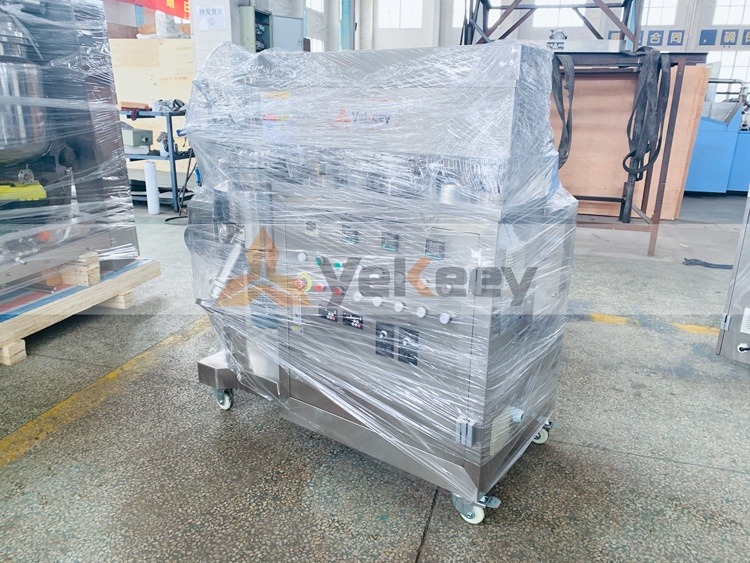 This small-scale paste making machine is very suitable for production in universities, research institutes, application industries, hospital plaster experimental research and small and medium-sized production. The material of the paste making machine is selected according to the customer's requirements. SUS316L stainless steel is made of pharmaceutical grade, and the emulsifying tank and water tank are mirror polished. The heating mode of the emulsifier is electric heating in the interlayer water bath or oil bath. The heating is even and mild, and the heating temperature can be adjusted and controlled with the control panel. When used, the temperature and time can be adjusted by the process technician according to the process requirements. The main pot of the emulsifying tank has a homogenized stirring system. The homogenizing stirring can be operated at the same time or separately, and the rotating speed can be adjusted. The scraping wall is stirred slowly for 0-65rmp, the homogenizer is high-speed homogeneous emulsification, and the speed is adjustable from 0 to 6000 rpm.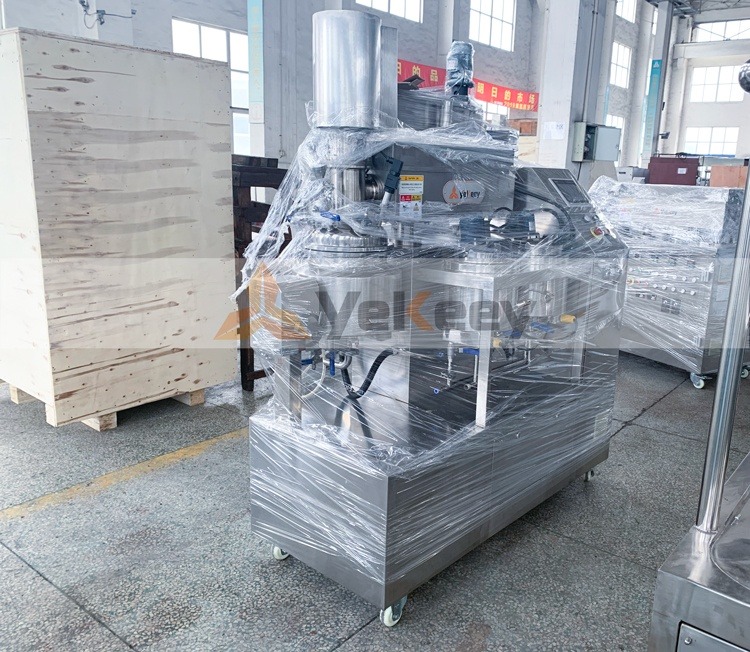 Wuxi Yekeey Automation Technology Co., Ltd. specializes in R&D and production of emulsification, homogenization, mixing, dispersion and filling equipment. For the market demand of small and medium-sized experiments in the research, research and new product development of universities, research institutes and pharmaceutical companies, we designed and developed a small mixing and homogenizing emulsion filling equipment suitable for these occasions. ZJR series laboratory emulsifier in the course of more than 20 years of development, it has evolved to the fifth generation. It is a laboratory emulsifier with more complete functions, advanced technology and stable performance. If you need it, please contact Yekeey, we can provide GMP laboratory on-site test service!