In early October, a Russian customer consulted the laboratory homogenizer on the Yekeey's official website. The customer asked us if Yekeey had the smallest volume/lower size 2L of homogenizer, the material requirement was SUS316L, and the button control was needed. They will apply this equipment to the pharmaceutical laboratory, R&D trials for low-dose drugs. After receiving the customer's request, the business staff responded to the customer in the first time, and confirmed the technical requirements and details of some requirements to the customer. Finally, the customer selected the high-speed shearing laboratory of the Yekeey LR series.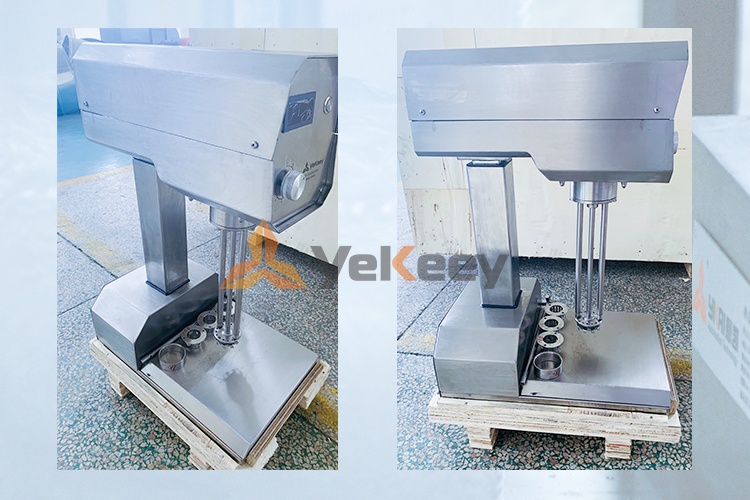 The LR-5 small laboratory homogenizer has a maximum/small throughput of 300ml and can handle up to 5L of material. It is ideal for pharmaceutical QA analysis and small-scale production. With servo motor, the speed can be adjusted arbitrarily within the range of 600-8000 rpm, and with feedback device, the speed is stable and reliable, which can be used for amplification production reference.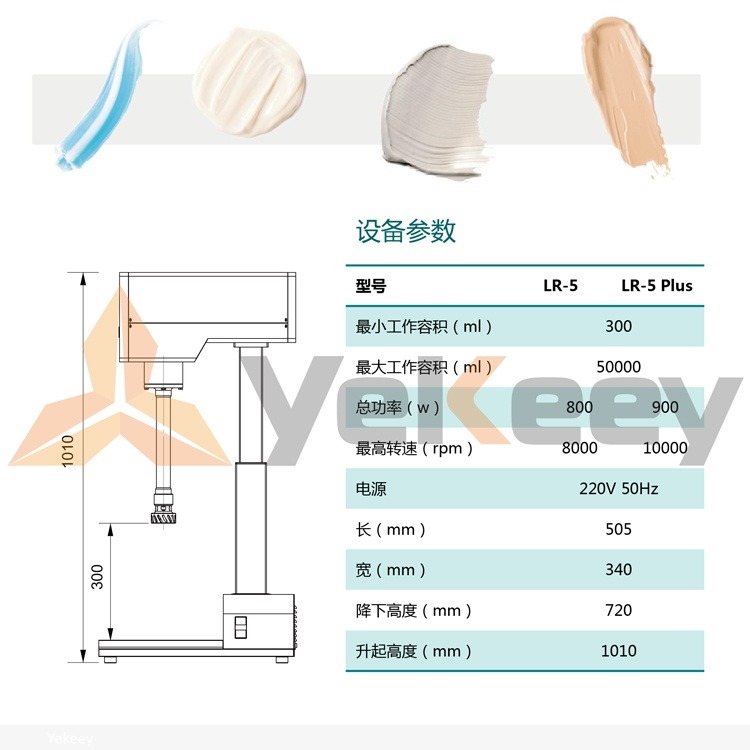 In addition, the laboratory homogenizer is also equipped with a variety of fixed rotors, which can be easily replaced, can adapt to the processing needs of different materials, and meet the functions of mixing, emulsifying, homogenizing, dispersing and dissolving. The rack can be raised and lowered for ease of use. A technically significant difference from the homogenizer on the market is that this small homogenizer can run continuously for more than 2 hours at full load! This is difficult to achieve in general high-speed homogenizers. When encountering some demanding experiments, LR-5 can be easily solved!