Emulsifier is a kind of multifunctional equipment for mixing and stirring. The emulsifier can be divided into many different types depending on the job objective. Different types of emulsifiers have different technical structures. Different structure design has great influence on emulsifying efficiency and safety of emulsifying equipment. Analysis on the key points of structure and safety design of emulsifier. The structure of emulsifier will directly influence the quality of emulsifying matrix and the safety of operation. How to judge the advantages and disadvantages of structure design of emulsifier from the technical level?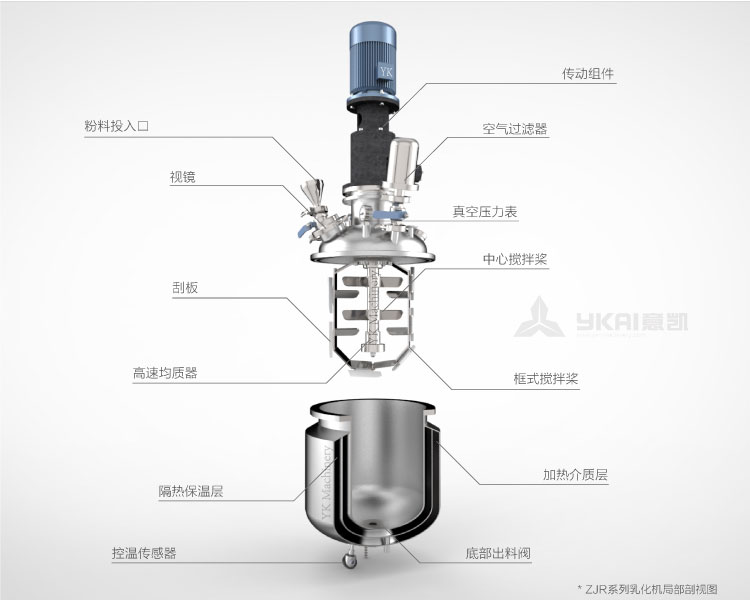 The design can be referred to the highest standards in the emulsifier industry, such as the famous IKA. The equipment of IKA emulsifier shall be completely treated according to the requirements of the medical specifications, with no dead Angle at the lowest exit and so on. These are high quality emulsifier structure design. These advanced emulsifying technologies and equipment structure design have been introduced into domestic emulsifying machine manufacturers. Through their continuous research and innovation, domestic emulsifying equipment now occupies an important position in domestic and even international market. A reasonable design of a technical emulsifier is the result of numerous practice data validation and improvement process.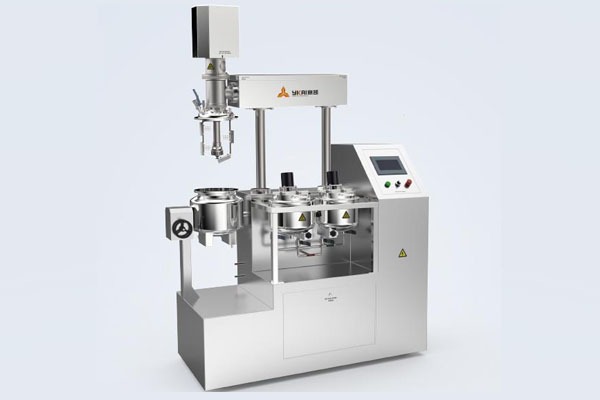 Over the past 20 years, YK has been pursuing technological progress in the long course of time. Our equipment also moved from the first generation to the fifth generation. YK is constantly moving towards the changing demands of the industry, designing and manufacturing high-quality emulsifier equipment for customers. Now our emulsifying equipment has moved not only from the first generation to the fifth generation, but also horizontally. At present, we have eight systems emulsifying equipment, each series of multiple specifications and configuration, and launched non-standard customized flexible solutions. It can meet the production needs of various application industries. YK's vacuum emulsifier operates stably, with low noise, convenient cleaning and flexible operation. It can disperse and emulsify materials in ultra-fine size, and is widely used in emulsifying, homogenizing and dispersing industrial production. Yikai eight series emulsifier equipment, welcome to consult!