The core of the operation of the high-shear emulsifying mixer is to perform high-speed rotational movement through a homogenizer connected to the engine, which can efficiently shred, shear, disperse, impact, and emulsify the material. Through the action of strong mechanical force, the material will become more delicate, and promote the fusion of oil and water phase materials. Due to the flexible non-standard custom characteristics of the high shear emulsifying mixer, it is widely used in food, pharmaceutical, daily chemical, cosmetics, chemical and other industries. However, because it is a non-standard complex machine, when selecting a model, it is necessary for the purchasing personnel to be able to select the model in order to meet the needs of the required production process. So what are the "hard core" points when selecting a high-shear emulsifying mixer?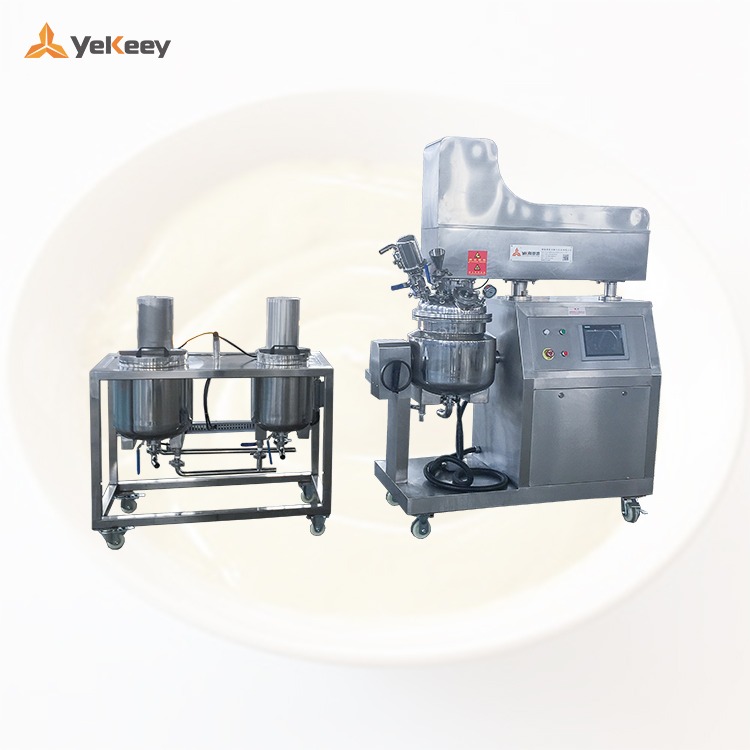 Main points of "hard core" selection of high shear emulsifying mixer?
First of all, it is necessary to clearly define the effect and purpose of using high shear emulsifying mixer equipment to process materials, such as dispersion emulsification effect and particle size.
Learn more about the properties of materials (including physical and chemical properties).
Choose the type according to the mixing form of the material to the equipment.
4. Determine the operating parameters and structural design of the high shear emulsifying mixer equipment in combination with the site.
Comprehensive consideration of the cost of high shear emulsifying mixer equipment.
The high shear emulsifying mixer independently developed by Wuxi Yekeey Automation Technology Co., Ltd. has the advantages of high speed, low energy consumption, low noise, and long life. YK continues to develop new technologies and use its experience, knowledge, quality and services to solve your mixing needs!