Sauce production is a rapidly developing and innovative category worldwide, with an extensive and growing range of value added sauce products. This places high demands on your production and product innovations. YeKeey's food sauce production equipment MC recirculation vacuum emulsifier can meet your needs in this regard. Based on our technical expertise in food production, our solutions enable you to produce a wide range of sauces, from mayonnaise, salad dressings, baking sauces, pastry sauces, custard sauces, tomato sauces and dressings to Italian sauces, broths, stocks, sauces and more.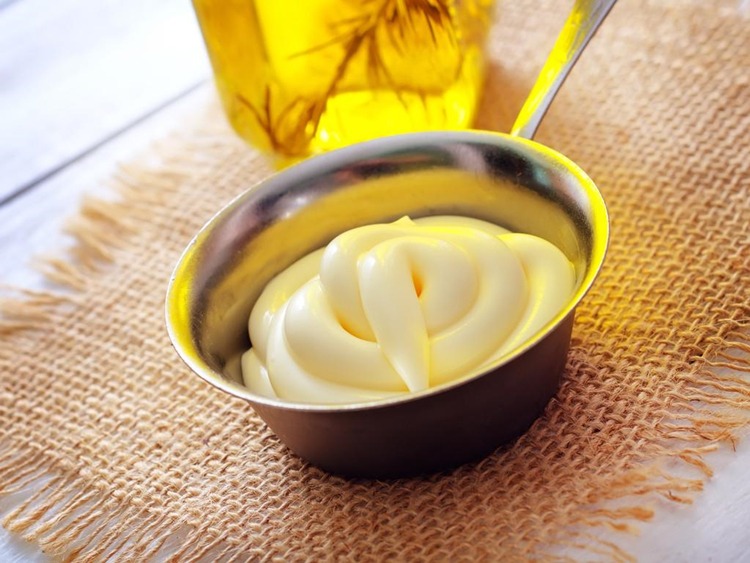 MC recirculation vacuum emulsifier is a special equipment for the production of liquid or semi-solid sauce products. It is suitable for the production of emulsified sauce and high viscosity sauce. It enables you to produce a wider variety of safe, high quality sauces. Fresh homemade flavors and colors from cheese sauces to mayonnaise. The core of the MC recirculation vacuum emulsifier is the recirculation homogeneous structure installed at the bottom of the tank.
This structure has the characteristics of high dispersion efficiency and fine emulsification effect, and can shorten the production time of the product and improve the taste and stability of the product. Recipe specific shear rates in mixing and optimization of heat treatment to achieve desired product properties with high production efficiency. Our production lines enable production with exceptional quality, versatility and efficiency.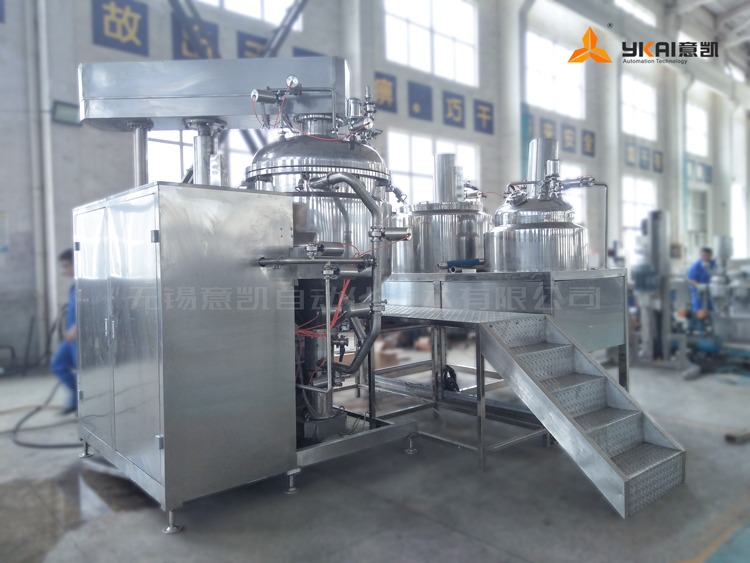 Automation solution
Total control and top performance for maximum efficiency and future-proof flexibility. Achieve total control with full traceability, minimize human error and simplify your entire operation.
Customized service solutions
We provide customized service solutions to maximize production efficiency. Minimize your costs and environmental impact and ensure correct product quality. Every time throughout the lifecycle of your operation.
High quality performance
Our competitive and proven performance guarantee ensures consistent product quality, food safety, maximum product versatility and efficiency throughout the entire life cycle of the emulsifier.
Advantages of MC recirculation vacuum emulsifier
Unique and efficient mixing and recycling homogenization system.
Adopt sanitary double face mechanical seal.
Powder material can be inhaled without dust and quickly dispersed.
Compared with other series emulsifier, it can reduce 60% of the production time.
The homogenization system has its own pump, which can shorten the discharging time.
With CIP function.
Sterile emulsification system can be customized.
Highest viscosity up to 80,000 mpas.
More reasonable operation interface and ergonomic design.
The minimum production can reach 20% of the total volume.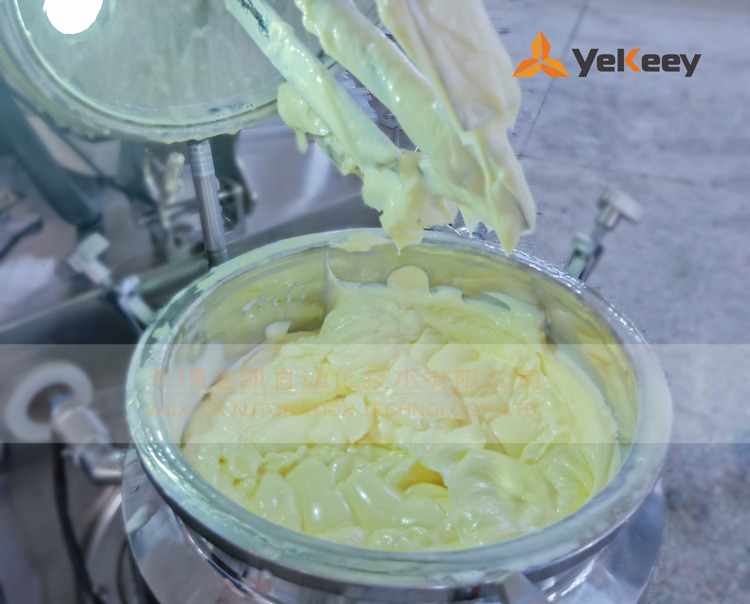 As an professional emulsifier manufacturer with more than 20 years of experience, we have provided a large number of production solutions for nearly 10,000 enterprises at home and abroad, and have been exposed to production processes in different industries.
Years of experience in the industry have made us well aware of the truth that what suits us is the best. We have a professional technical team, use rich industry experience, take customer needs as the starting point, truly achieve professional and accurate selection, and choose suitable and cost-effective solutions for you. Welcome contact YeKeey if you have more questions about food sauce production equipment MC recirculation vacuum emulsifier.