Vacuum emulsifying mixer is a kind of production equipment. With the development of science and technology and the continuous improvement of living standards, the industry of vacuum-emulsifying mixers is becoming more and more extensive. So which industries can vacuum emulsifying mixers be used in? Which products is it suitable for? Let's follow the editor of YeKeey, a professional emulsifying mixer manufacturer to learn about it!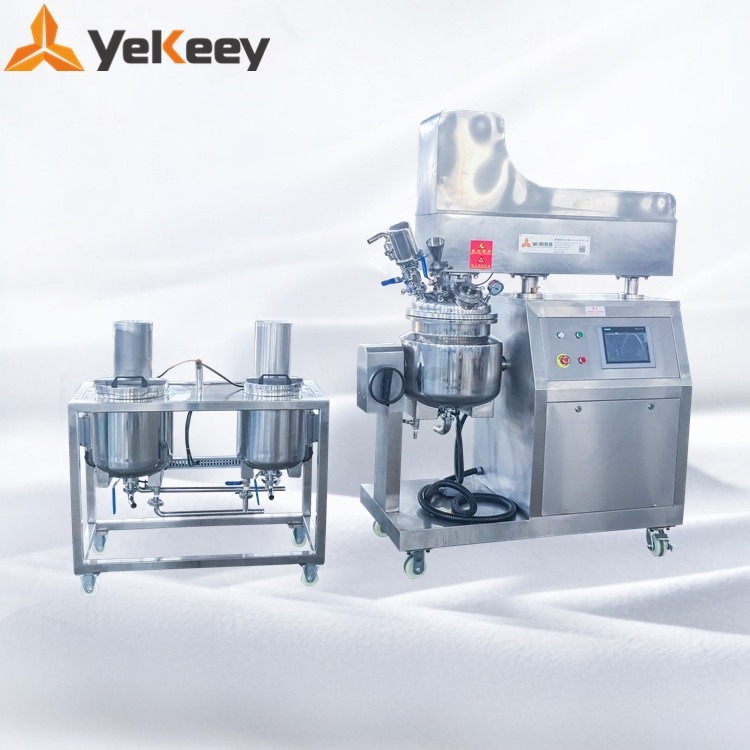 Emulsifying mixers can be used in a wide range of liquid products.
From the scope of application, the emulsifying mixer can be used in a wide range of liquid products. For products with low viscosity, the emulsifying mixer can be said to be easy to handle. You only need to mix and don't even need to turn on the homogenization function, and even two-way mixing is sometimes a bit wasteful. To be precise, it is a bit overkill, and the price of the emulsifying mixer is not cheap, and there is no need to use such a piece of good equipment. For products such as lotion, ordinary stainless steel mixing tanks can be used.
But for products with a certain viscosity, they have to be placed on a vacuum homogenizing emulsifying mixer. Which products need to be processed by a vacuum homogenizing emulsifying mixer to obtain better quality?
Food sauces
Food sauces, such as salad dressing, mayonnaise, custard sauce, etc. The function of the emulsification tank of vacuum emulsification equipment is to dissolve one or more food materials in another liquid phase and make the combination into a relatively stable emulsion. Therefore, it is widely used in the emulsification and mixing of edible oils, powders, sugars, and other raw and auxiliary materials.
Chemical industry
In the chemical industry, some ink coatings, paint emulsification and dispersion also use vacuum emulsification tanks, especially suitable for mixing and emulsifying some insoluble colloidal additives CMC, xanthan gum, and other raw materials. The emulsification tank is suitable for the production of cosmetics, medicine, food, chemical dyeing, printing, ink, and other industrial products, especially for the emulsification of materials with high matrix viscosity and relatively high powder content.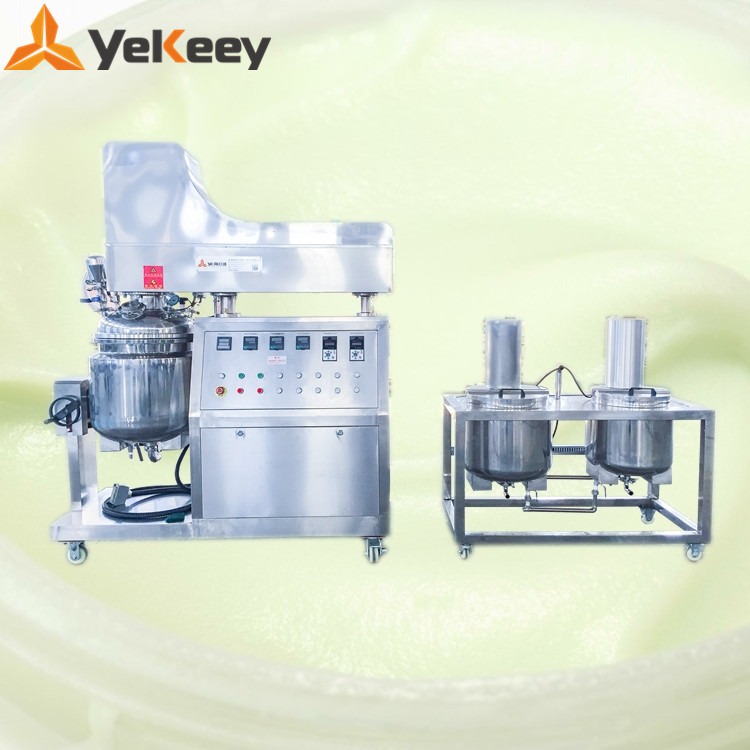 Cosmetics
In the field of cosmetics, high-shear vacuum homogenizing emulsifying mixers are widely used in cosmetic creams, shampoos, shower gels, sunscreens, and other cream products. The emulsifying mixer performs high-speed shearing, dispersion, and impact on the material through the high-speed rotation of the homogenizing head connected to the engine. In this way, the material will become more delicate and promote the fusion of oil and water. The material will be mixed with air during the production process, which will cause the product to become air-bubbled, bacterially polluted, easily oxidized and the appearance is not smooth. This situation will not occur when using a vacuum-emulsifying mixer.
Vacuum homogenizing emulsifying mixer has the characteristics of simple operation, stable performance, good homogeneity, high production efficiency, convenient cleaning, reasonable structure, small floor space, and a high degree of automation.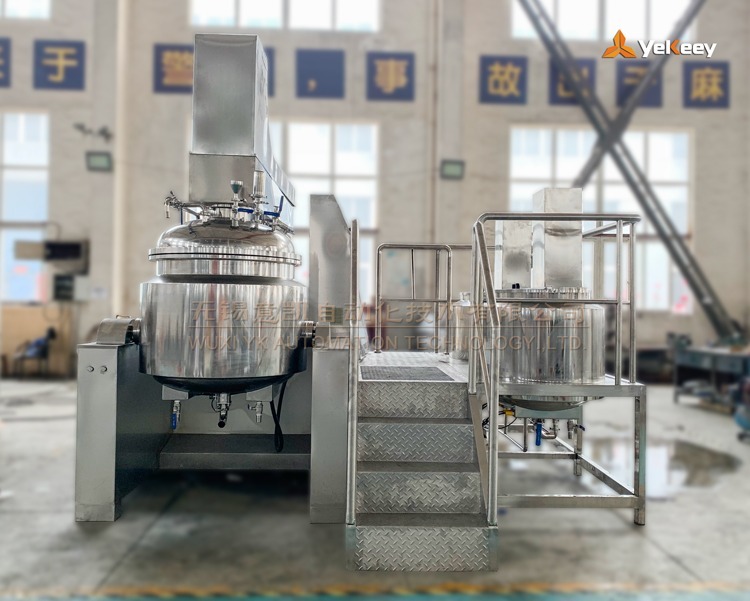 YeKeey
Wuxi YeKeey Automation Technology Co., Ltd. is a high-tech enterprise specializing in the design and manufacture of emulsifying mixers, homogenizers, and various stainless steel mixing tanks. It now has 52 patent authorizations and two software copyrights. The 100,000-level purification laboratory can provide free testing and operation training services. We have a high-level team that is deeply involved in the fields of fluid homogenization, emulsification, dispersion, mixing, and other mixing equipment, providing non-standard customization from single machines to complete production systems.
Continuously integrate advanced mixing and stirring technology, insist on innovation, and provide customers with high-value-added products. Serving in the fields of energy, chemical industry, food, biomedicine, etc. According to the customer's process and needs, the equipment is customized and designed. Perfect customer docking process, strict quality control, committed to promoting industry changes and creating more value!
Please feel free to contact our sales engineers if you have any questions about our emulsifying mixer equipment, who can provide you with personal technical solutions.