Recently, a general manager of a cosmetics equipment agency from Mexico, visited YK. The customer visits the cosmetic equipment that needs to be represented, such as vacuum emulsifier, high shear homogenizer and other equipment. Holly, head of the Italian Ministry of Foreign Trade, warmly welcomed the visiting customers. Holly has had a positive business negotiation with the customer. Both parties initially reached product development and trial intentions.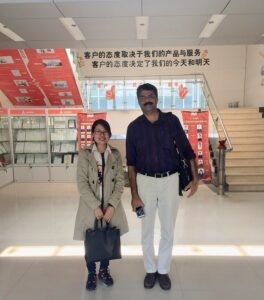 Accompanied by Holly, the head of the Ministry of Foreign Trade, the client visited the company's office area, research and development center, production workshop and other places. Moreover, the customer has inspected the strength of YK in the research and development, processing and manufacturing of cosmetic equipment technology. In the explanation and introduction of Holly's professional in charge of the Ministry of Foreign Trade, the customers frequently nodded and recognized the YK brand and products.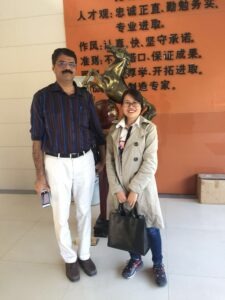 In the subsequent business negotiations, the customer expressed the hope to cooperate with YK's vacuum emulsifier, external circulation emulsifier, homogenizer, stainless steel mixing tank and related cosmetic equipment. The two sides jointly develop cosmetic machinery and equipment suitable for the needs of the Mexican cosmetics industry. And customers are convinced that YK's products will have a very broad market in Mexico and even South America.