In the production process of toothpaste, the vacuum paste making machine is commonly used in the mixing and dispersing mixing unit.  This is a kind of classic special equipment, which is used for processing the material with more powder and more viscosity.  Vacuum paste making machine has been playing an important role in the production of toothpaste.  With the continuous update of equipment technology, some excellent new toothpaste production equipment has emerged.  Here's a look at YK's Mixcore series internal and external circulating vacuum homogenizer.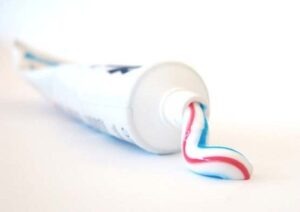 YK's Mixcore is used in the pharmaceutical and cosmetic industries as an extracellular vacuum homogenization tank. From ointment, cream, gel, syrup, oil and lotion, to various beauty products and hair products, is a new type of toothpaste production equipment. The design of its patented direct – linked external circulating homogenizer can provide high efficiency of powder feed and optimized distribution of droplet size. For the homogenization of the foaming products, the small circulation mode under the liquid surface was adopted. This feature also allows for both large-scale production and small-scale experiments on the same device. The certified full automatic online cleaning (CIP), online sterilization (SIP), and online drying (DIP) ensure that the production system meets the most stringent health standards of the pharmaceutical industry. Easy to operate formula function enables the equipment to set up hundreds of product's automatic formula, realizing full automatic production and ensuring stability between batches.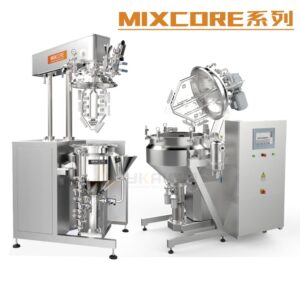 Mixcore vacuum emulsification system — a recently developed vacuum process preparation system. It is especially suitable for the pharmaceutical industry that needs sterilization treatment and the production process of cosmetics with high quality requirements. Its design features energy shearing, energy control and product guide cone make the system especially suitable for those products with very high requirements for shear force control. The homogenizer here consists of a rotor-rotor-pair grinding head and an innovative product guide cone. Stable, efficient and high quality products can be obtained, and the operation of equipment is flexible and reliable. The design of the system is particularly suitable for SIP requirements. Years of production, application and development experience ensure that the equipment can fully meet the requirements of cGMP. Systems that meet the requirements of the cGMP rules need to pay close attention to product quality, system verifiability, and file traceability. The automation engineering of Mixcore systems has multiple levels of control that can meet your different needs.