A friend who knows the emulsifier must know that the emulsifier is a very broad word. It contains a lot of classifications and specifications. In different industrial mixing fields, the demand for emulsifiers is very different. The emulsifier has a normal pressure type high shear emulsifier, a vacuum negative pressure type homogenizing emulsifier, an internal and external circulation type emulsifier, and a hoisting type high shear homogenizing emulsifier. Depending on the industrial application used, the type and structure of the emulsifier are quite different. If you want to make targeted selection, you can contact Yikai customer service online, and there are professionals to help you choose! Let's take a look at the nine application areas of the emulsifier!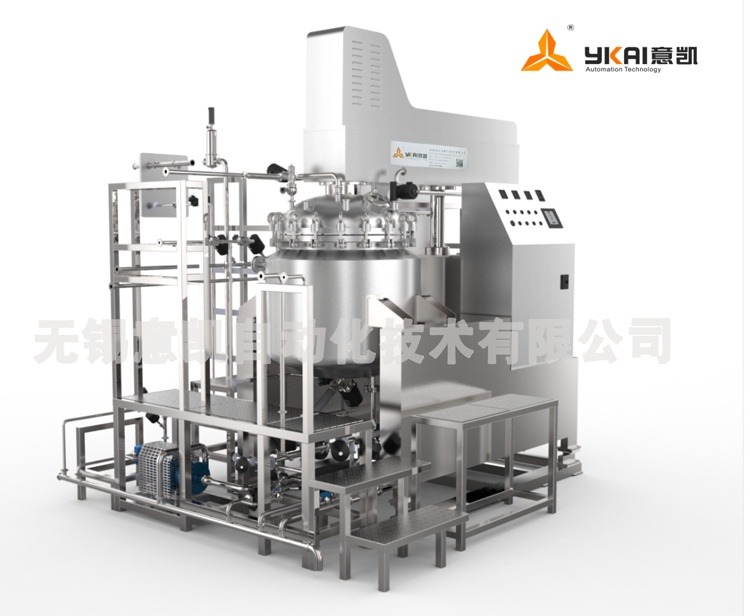 1.Fine chemical industry
2.Petrochemical: modified asphalt, emulsified asphalt, paraffin emulsification, lubricating oil heavy oil mixing, heavy oil emulsification, water-in-oil, diesel emulsification
3.Pesticide and fertilizer: pesticide emulsification, pesticide additives, pesticide intermediates, insecticides, herbicides, fungicides, plant hormones, emulsifiable concentrates, wet powders
4.Biomedicine: pharmaceutical preparations such as ointments, gels, suspensions, oral liquids, etc.
5.Daily chemical: skin cream, skin cream, detergent, preservative, daily fragrance
6.Food industry: food additives, flavors and fragrances, juice jams, ice cream dairy products, chocolate
7.Coating ink|: exterior wall coating, ink carbon black, coating additive
8.Paper industry: pulp adhesive, rosin dispersion, calcium carbonate filler additives, pigment mixing, resin emulsification
9.Environmental protection: wastewater, sewage treatment, upgrading, recycling
The above is the nine application areas of the emulsifier. With the advancement of society and the development of science and technology, the emulsifier industry will develop higher technology equipment!