Cream skin care products are solid or semi-solid emulsions, with two main types: oil-in-water type and water-in-oil type.
Generally speaking, oil-in-water creams are easy to spread and have low viscosity. Water-in-oil creams have high oil content, heavy oily feel, and high viscosity, and are generally used to prepare products such as night creams and massage creams. There is also a water-in-oil cream, which is unstable. It will break the emulsion when it is applied, and the water will be squeezed out, creating a watery phenomenon.
The raw materials of cream skin care products include emulsifiers, oily raw materials, water-based raw materials, preservatives, flavors, pigments, nutritional additives, biochemical drugs, etc.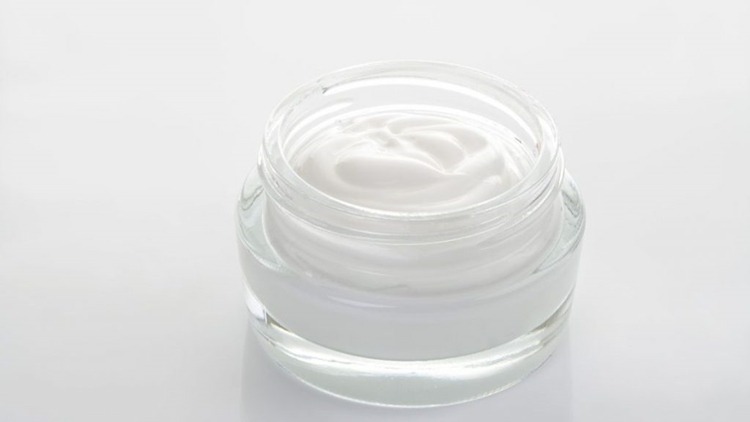 The following points should be paid attention to in the selection of oily raw materials:
Good compatibility with other raw materials.
The color and smell of raw materials cannot affect the final product.
To understand the melting point, freezing point, and temperature changes of oily raw materials.
Good stability, not easy to be polluted by microorganisms, not easy to be oxidized.
Guaranteed safety and good skin-friendliness.
Preservatives in skin care products can ensure the safety of products within a certain life cycle, but they are also irritating and cause allergies. Here are a few things to keep in mind when choosing a preservative:
Non-toxic, stable, good safety performance.
Good antibacterial activity can be antiseptic and antibacterial with a very small amount.
Low irritation to the skin.
High solubility in water and oil phase, good compatibility with other ingredients in the formula.
Comply with the requirements of relevant laws and regulations.
Consider the cost factor.
Fragrance can cover the peculiar smell of raw materials, make the product emit fragrance, and make people feel happy. Pay attention to the following when choosing flavors.
The fragrance is a common allergen, and its irritation should be considered.
Also, consider the influence of flavor on viscosity.
Control the amount and temperature of the flavor added.
The choice of fragrance should conform to the overall characteristics of the product.
The key to the cream formula system is the emulsification system, so the critical link in the production of cream is the emulsification link, which can directly affect the product's appearance, stability, and user experience. It is an important aspect of the quality evaluation of cream products, and it will also affect the quality and value of products.
YeKeey ZJR series high-shear emulsifying mixer is specially designed for a wide range of applications in the cosmetics, pharmaceuticals, and food industries. The equipment is fully automated, and the mixing process is efficient and reliable. More importantly, the high-cost performance makes it popular with many customers!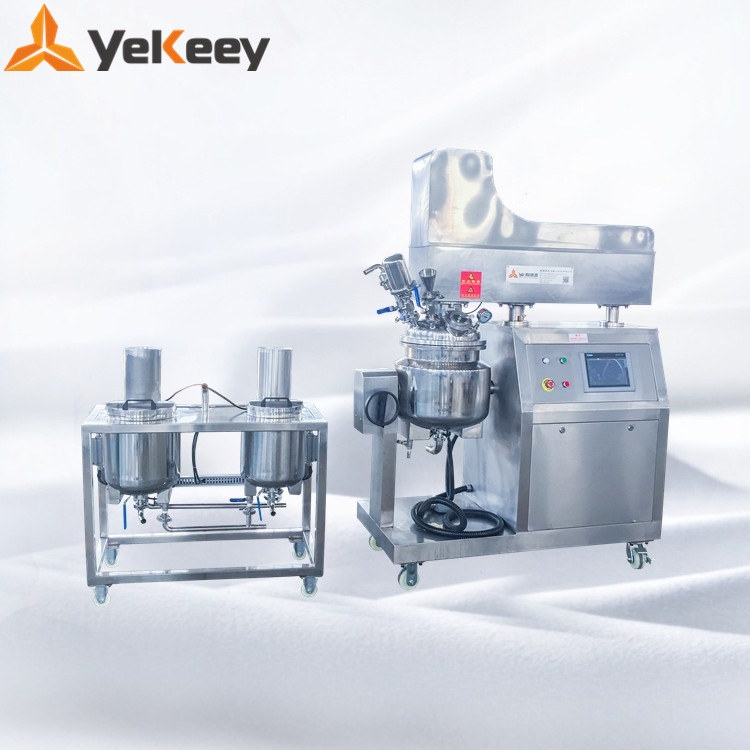 As a professional emulsifying machine manufacturer with more than 20 years of production experience, YeKeey has provided a large number of production solutions for nearly 10,000 enterprises at home and abroad, and has been exposed to production processes in different industries.
YeKeey has a professional technical team, use rich industry experience, takes customer needs as the starting point, truly achieve professional and accurate selection, and chooses suitable and cost-effective solutions for you.
More series of cosmetic making machines, welcome to consult!