Red bean paste is widely used in our daily food. For example, we often eat bread, rice dumplings, steamed buns, popsicles, moon cakes and other pastries. The preparation process of red bean paste is complex, and the raw material of red bean paste is in great demand. Therefore, professional food manufacturers will carry out large-scale industrial production and supply to catering industry retailers. How is the industrial red bean paste filling prepared? Next, YK will show you around the installation and testing of the pressurized vacuum homogenizer for one of our food customers. Walk into the scene of red bean paste preparation together!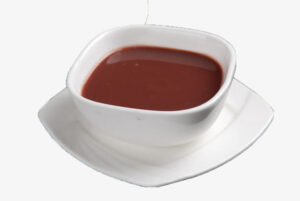 Red bean production equipment
What will be used for the production equipment of red bean paste? First, red bean paste is prepared. One of its basic ingredients is red bean. Red beans are hard because they are granular. Therefore, it needs to be soaked overnight before preparation. After the second day of foam after processing. Our food customer prepared red bean paste using the ZJR series vacuum homogenizer of icai. The soaked red beans are put into the main pot of the vacuum homogenizer. While heating, the stirring device is subjected to high-speed homogenization, shear and refinement, and finally form a delicate raw material product of bean paste.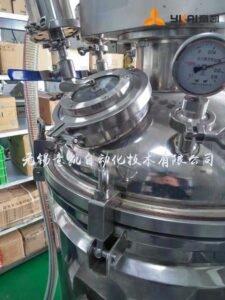 Due to the high temperature of vacuum heating, the equipment is designed in the aspect of pressure. Ensure that the vacuum homogenizer equipment heating pressure when equipment use safety. The following fine bean paste mud out of the pot, directly from the bottom valve out.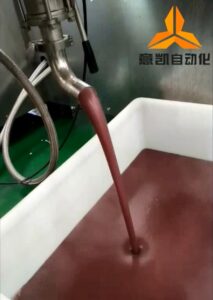 This vacuum homogenizer is widely used in food. It is suitable for making mooncake filling, bread and milk filling, various kinds of bean paste filling, as well as various pastry sauces, such as salad dressing, mayonnaise and kata sauce. The complete set of vacuum homogenizer has diversified functions and integrated functions, which can meet the production requirements of food sauces, food additives and other food products. Very convenient in operation, cleaning and discharge!