When a large-scale food company produces bakery products, it usually requires a large amount of custard cream. So, what food manufacturers will choose as a custard cream production equipment? Custard cream can also be called cheese sauce. Many people may not be so familiar with the term "custard cream ". If you like to eat bread cake baking food, you must have eaten it. Custard cream is a kind of pastry sauce, which is very common in the baking industry. It is often used to decorate the surface of bread, and it can also be placed in bread, or filled with puffs to make fillings. It is an essential material for baking foods.
The manufacturing process of custard cream is generally similar to that of a west sauce, such as salad and mayonnaise. Therefore, a vacuum emulsification machine for preparing mayonnaise can satisfy the preparation process requirements of thecustard cream . Recently a large food manufacturer took raw materials to YK. Due to the relatively large production volume and relatively high capacity requirements of customers, YK recommended an external circulation vacuum emulsifier as a test machine. The customer conducted a test machine experience for two products, namely, mayonnaise and custard cream.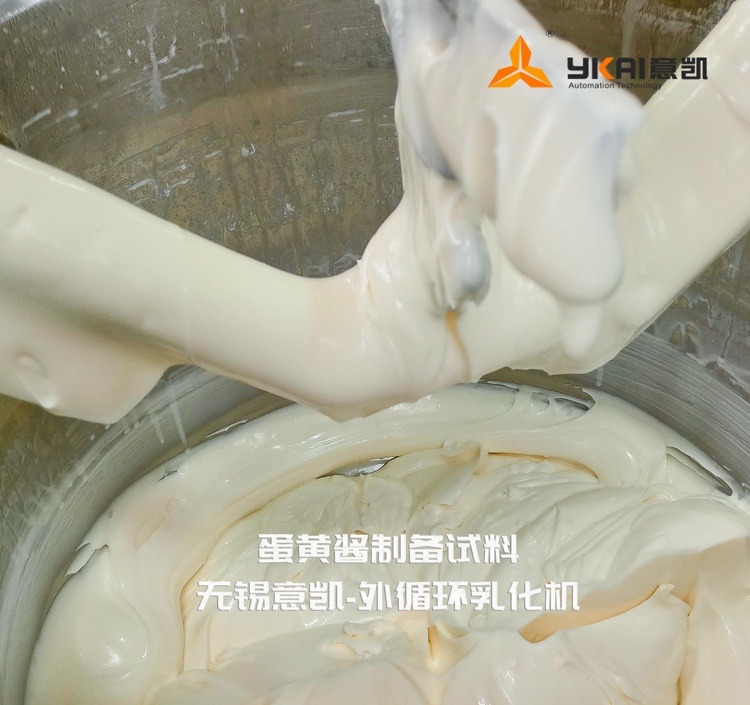 Thanks to the customer and Yikai staff who are familiar with the mayonnaise process, the mayonnaise emulsification tester goes smoothly. The efficiency of the external circulation vacuum emulsifier is quite high.  The above is a sample discharge effect map of mayonnaise.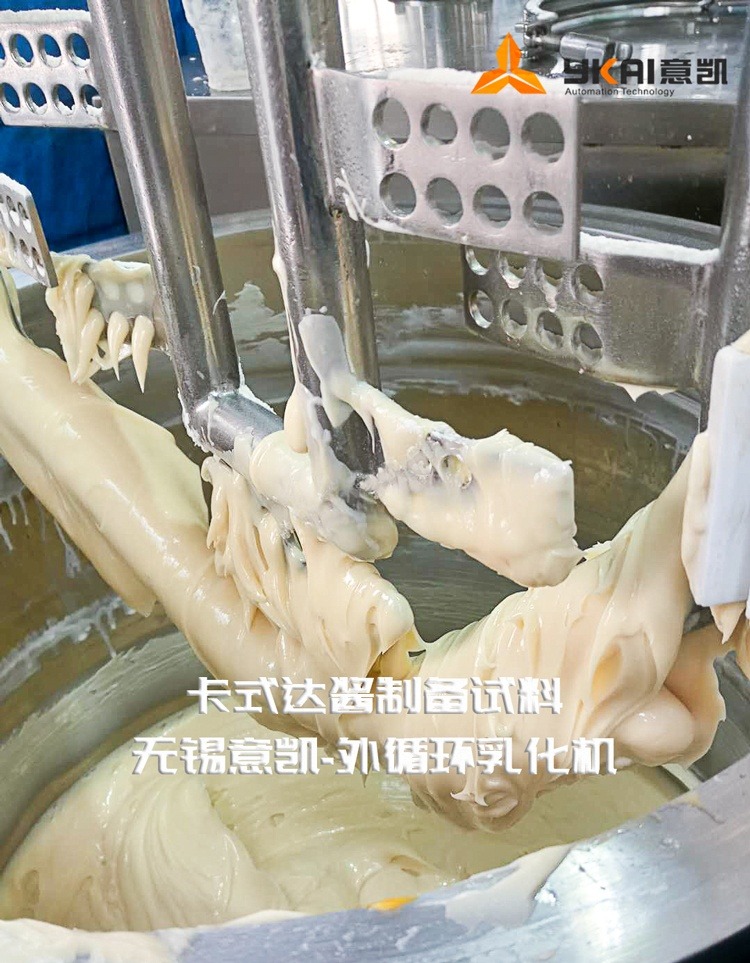 After the mayonnaise test machine was successfully prepared, YK test machine personnel immediately cleaned the equipment. The test machine enters the second stage, the jam test machine. The client is well prepared. In order to accurately grasp and adjust the data and process of the test machine, the staff of yi kay tried several POTS of materials with the customer. Due to the high efficiency of our Mixcore external vacuum emulsifier, the test material is short. This is the effect of the casserole dish.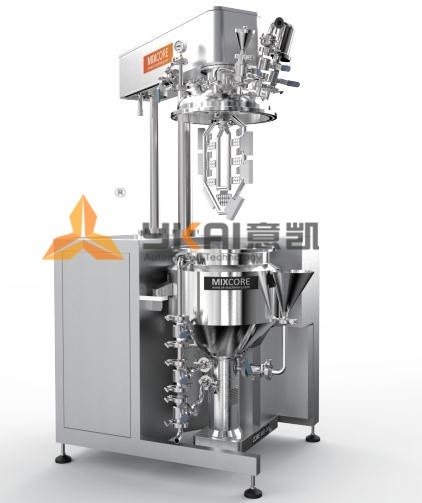 A brief introduction to the vacuum emulsifier of ecki Mixcore:
MIXCORE external circulating vacuum emulsifier system can achieve efficient mixing, homogenization and dispersion. The material can be heated and cooled, and the powder feeding mode is optimized. The innovative structure design makes it very suitable for processing high – viscosity materials,and can work in pressure and vacuum environment. The product can be customized 304 or 316 according to customer's requirement. GMP level cleaning standard, recirculating operation can realize the continuous production of customers. It can greatly improve the production efficiency and help the production to achieve greater economic benefits.