With the development of the fine chemical industry and the improvement of relevant industry regulations, the requirements for the cleanliness and sterility of the cosmetic production process are becoming more and more strict, both the environmental sanitation at the production site and the cleaning and disinfection inside the equipment are raised with more high equirements. Cosmetics production must not only have good equipment, but also have a matching cleaning and disinfection process, so as to ensure that the cosmetics production process is not infected by bacteria, thereby improving the biological stability and safety of the finished cosmetics. In the production of cosmetics industry, the emulsification pot is our common cosmetic production equipment, which can be used for the treatment of cosmetic liquids, creams and lotions. After the cleaning is completed, the emulsification pot needs to be disinfected for the next production use. How to carry out the sterilization and disinfection work of the emulsification pot? let's take a look at it together with our editor.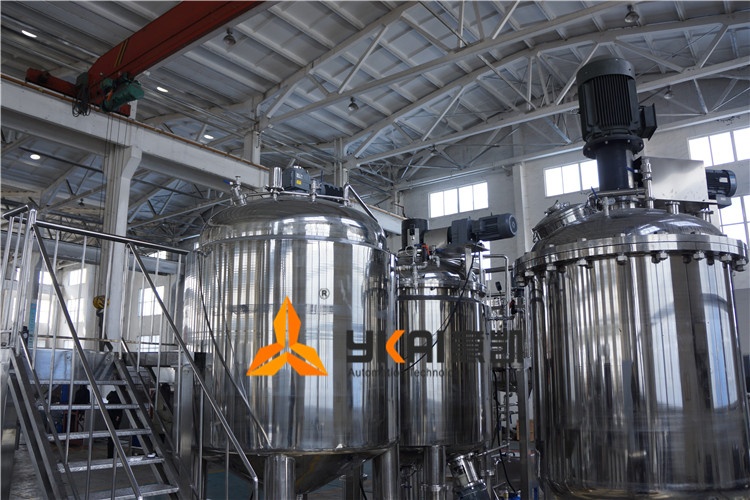 1. After the cleaning verification meets the requirements, put an appropriate amount of purified water in the emulsification pot, then heat it to about 85 degrees celsius with steam, and then keep it for 30 minutes, then drain the purified water or wash other emulsification pots.
2, In the process of heating and disinfection, pay attention to safety issues, the heat-sterilized emulsification pot needs to use warning signs to prevent others from touching the emulsification pot, causing unnecessary damage.
3. After the disinfection work is completed, it is necessary to close the various valves and covers, and hang the "disinfected" mark on the emulsification pot, fill in the "equipment cleaning and disinfection record form" and notify the microbiological testing personnel of the Quality Assurance Department to carry out disinfection verification. The emulsification pot can be used after it is signed on the record sheet.
The above is the general disinfection method of the emulsification pot in the cosmetics production equipment. If you have more information about the equipment, please contact Yekeey!
.