Congratulations to the Australian customer who has ordered two sets of homogenizer equipment in my care. The equipment is currently ready to be shipped in a packaging car! Thank you for your trust and support to our company. I wish you a happy business! Looking forward to working together again! I wish the new equipment to be put into use as soon as possible, creating value for the customer's business!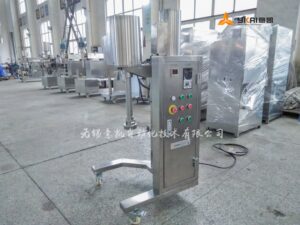 This customer is seeing YK from the network. After a month of online communication, Australian customers have gained insight into the details of high shear homogenizer equipment. This includes product performance, technical parameters, and operational skills. At the same time, in the process of communicating with our sales staff, the customer judged that YK is a very powerful company. Both products and after-sales are trustworthy. The customer then placed the order online directly.
After the necessary procedures were completed, the workshop began to put into production. The two high shear homogenizers took only 20 days from production to completion. Successful delivery on November 2nd. Welcome friends to call us. YK staff will answer your questions about homogenizer related projects in detail.