Speaking of hyaluronic acid, probably everyone who loves beauty is no stranger. Although hyaluronic acid has only been popular in recent years, the history of hyaluronic acid is actually very long-term. It is understood that humans isolated hyaluronic acid from bovine vitreous body in 1934. In recent years, hyaluronic acid has been used in many applications in the cosmetics, pharmaceutical, food and cosmetic industries. Let's take a look at what is hyaluronic acid. What is the use of hyaluronic acid production equipment?
1. What is hyaluronic acid stock solution?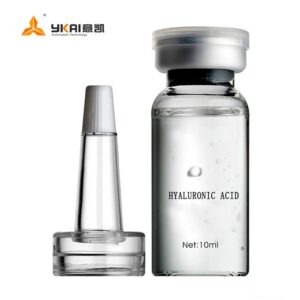 The hyaluronic acid stock solution is a hyaluronic acid (HYALURONIC ACID, HA for short), also known as uronic acid. Hyaluronic acid stock is the best moisturizing and water-locking ingredient, and the effect is extremely remarkable. But with aging, hyaluronic acid is also decreasing in the skin. Applying this stock will help the skin to strengthen its elasticity, keep it moist and restore youth. Hyaluronic acid has a wide range of applications and can be used as a shaping material for the eyes, nose, etc., as well as a skin care product. General hyaluronic acid stocks are high concentrations of hyaluronic acid. Because the principle is to absorb the moisture around the water to the lack of water, it must be used with lotion.
2. What is the use of hyaluronic acid raw liquid production equipment?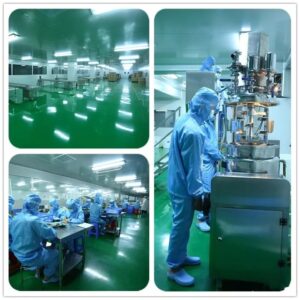 The finished product of the hyaluronic acid stock solution is liquid. Mixing is required for the production mixing process. It can be used as a hyaluronic acid raw liquid production equipment by using a hygienic vacuum emulsification homogenizer or a vacuum mixer. The equipment can be controlled by automated PLC.
The vacuum homogenizing emulsifier produced by Wuxi Yikai Automation Technology Co., Ltd. is certified to the ISO 9001:2000 national standard. The products are suitable for the cosmetics, pharmaceutical, food, chemical, electronics and other industries. Serving in Rhodia, France, Johnson & Johnson, PPG Coatings, Korea Henkel, Mentholatum, CLINIQUE Clinique, L'Oreal Paris, Shiseido, Want Want, TE Connectivity, Sanjiu Medicine, AVIC, Shanghai Jahwa, Grass Coral Pharmaceutical Group, LG , China Medical University, Schneider Electric, Tai Chi Industrial and other world-renowned companies.
Wuxi YK owns 42 practical and appearance patents for emulsification machines and filling machines. A variety of products such as emulsifier and filling machine have been identified as high-tech products in Jiangsu Province and are the top brands in the CCTV quality column. The company adheres to the "people-oriented" business philosophy and unswervingly implements it into the design, production and after-sales service of products. With the design concept of Industry 4.0, we provide customers with professional intelligent manufacturing solutions, intelligent equipment upgrades and smart factory layout to create a truly intelligent factory for customers.
Wuxi YK – let the world know China's wisdom!