A homogenizer can also be called a homogenizer. It is an instrument used frequently in food research and development laboratories. It is used in many aspects of research in some industries. The main purpose of the homogenizer is to mix the experimental sample with the solution or solvent to achieve the standard solution required by the experiment. But the homogenizers used in the laboratory are differently classified. Traditional laboratory homogenizers generally use ultrasonic crusher homogenizer, probe rotary edge homogenizer and tapping homogenizer. Today we introduce a new laboratory homogenizer – high-speed shear homogenizer.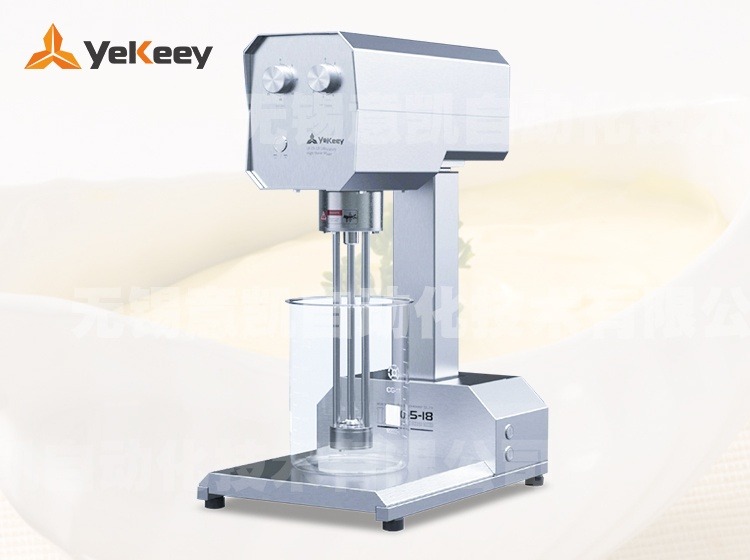 The LR series laboratory homogenizer developed by Yekeey differs from the traditional laboratory homogenizer:
Digital and mechanical two operation panels are available
The working head can be lifted and lowered for easy operation.
All stainless steel casing, corrosion resistant, easy to clean, we can customize 316L material for you.
High speed, adjustable speed 600-8000rpm, Plus type up to 10000rpm.
The rotor has a maximum tangential speed of up to 19m/s and the Plus type can reach up to 25m/s.
It can run continuously for more than 2 hours at full load to meet all kinds of stringent experimental requirements. Conventional homogenizers are generally difficult to operate at high speed for long periods of time.
A variety of fixed rotor structures can be easily replaced to suit different experimental needs.
It can be equipped with heating and temperature control devices.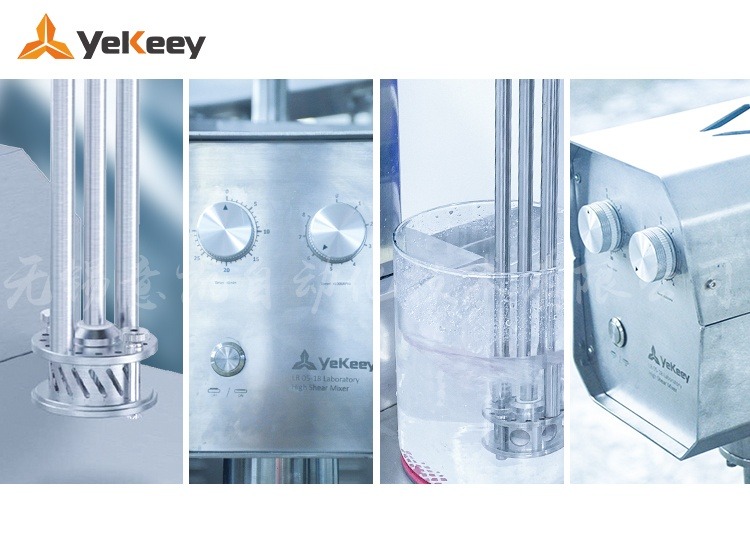 It is worth mentioning that, in the details, considering the practicality and convenience of research and development, the work head adopts the form of quick loading. It can be quickly disassembled and installed in a few seconds. The working head is easy to disassemble, so the working head is easy to clean and can be thoroughly cleaned. Compared to traditional laboratory homogenizers, the opportunity to increase cross-contamination between samples is greatly reduced. In addition, in order to prevent the impact force of the large shear force on the beaker, resulting in unstable burning, a pad with increased resistance is specially equipped. At the same time, the working head is equipped with a spoiler to prevent the agitated material from splashing out of the container.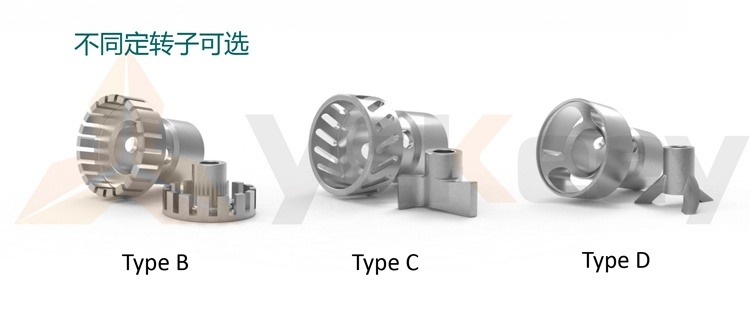 The above is the introduction of the laboratory homogenizer developed by Yikai. If you have a need for a laboratory high shear homogenizer, please contact Yikai!