YK has many years of experience. From the silicone acid sealant production line we have contacted, the silicone neutral sealant production line can be learned. The main raw materials for the production of sealant generally include: nano-calcium carbonate powder, pigment toner and room temperature vulcanized methyl silicone rubber, coupling agent, catalyst and other materials. Silicone rubber production process avoids water, and the moisture content is strictly controlled. Sealant mainly contains silicone rubber, polyurethane glue and other products. So, what are the general requirements for sealant production equipment?

The main base material is produced using a planetary mixer power mixer with high-speed dispersion performance. The equipment can complete multiple processes in one machine. It is used as both base material and glue–distribution, mixing, mixing, reaction, vacuuming→hydraulic discharge machine–hydraulic discharge→automatic or semi-automatic filling. The filling part can be directly filled by a press. Specific can be customized according to customer production requirements.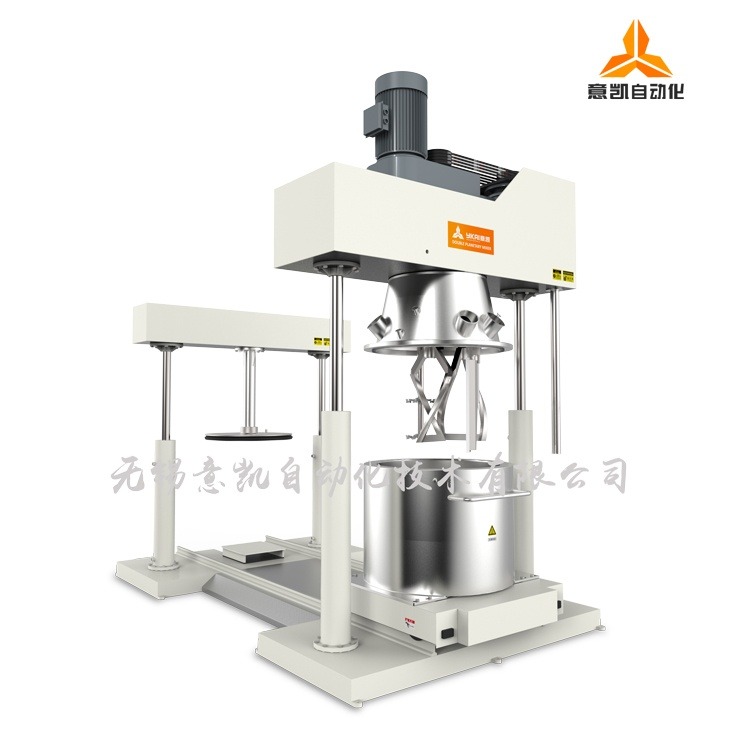 If you have a sealant line, please contact us. You tell us your needs, YK customizes your own production plan! 20 years of industry experience, trustworthy!