The laboratory is the place where the test is conducted. The laboratory plays a very important role in the development of science and technology. There are many advanced laboratories in developed countries in Europe and America. Some universities and colleges also have escrow laboratories, as well as cosmetics, pharmaceuticals, foods, etc. that we often contact, which belong to laboratories for technology development and research. These laboratories have greatly promoted the development of science and technology.
Yekeey Laboratory was completed in April 2019
In order to facilitate the customers to come to the factory to test the machine, in 2018, Yi Kai proposed the plan and implementation of the new laboratory. After the Spring Festival in 2019, the newly built laboratory has been basically completed. After a year of careful construction, the laboratory was officially put into use on April 7 after several sets of laboratory vacuum emulsifier equipment entered the laboratory. With this professional laboratory, Yikai will be able to better provide a new, convenient and efficient laboratory environment for new and old customers. The laboratory test machine is mainly used to meet the test needs of customers in the cosmetics, pharmaceutical and food industries.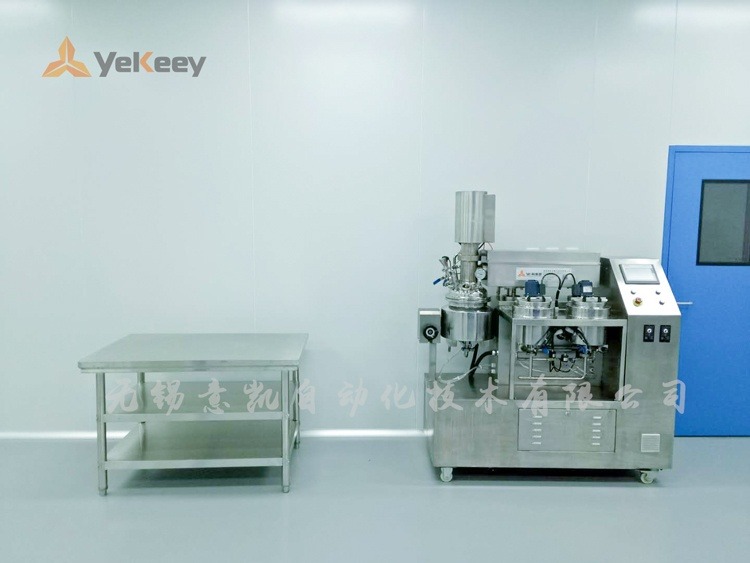 In order to make the test machine environment and the production environment of food, pharmaceutical and cosmetics production workshops closer, in order to let the customer test the effect, the laboratory is built according to the standard of 1 million GMP clean workshop. The laboratory is equipped with a fresh air system to ensure a constant temperature environment for the vacuum emulsifier equipment.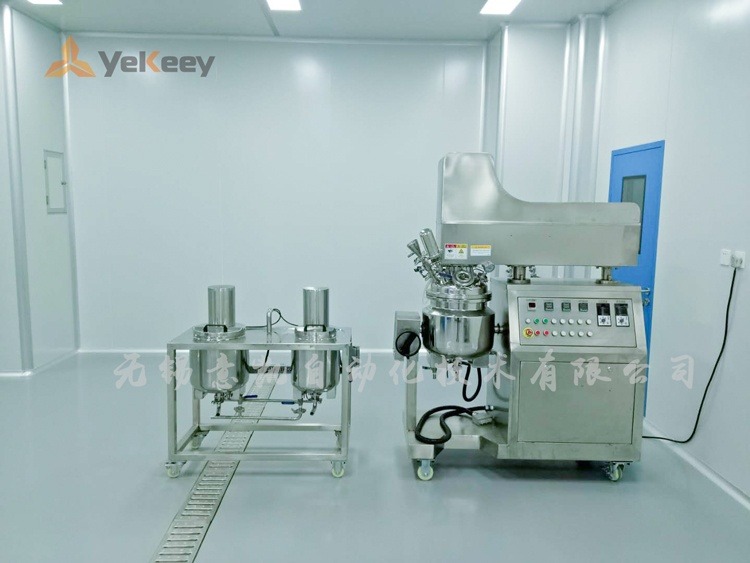 The comfortable and convenient cleaning station, the scientific and rational layout of the water inlet and drainage system and the spacious and bright environment provide customers with a new test environment and experience! At present, the laboratory equipment has ZJR-10, ZJR-30 vacuum emulsifier, and LR18-5 high shear homogenizer equipment. More laboratory equipment will be introduced into the laboratory in the later period to provide you with a wide range of experimental equipment.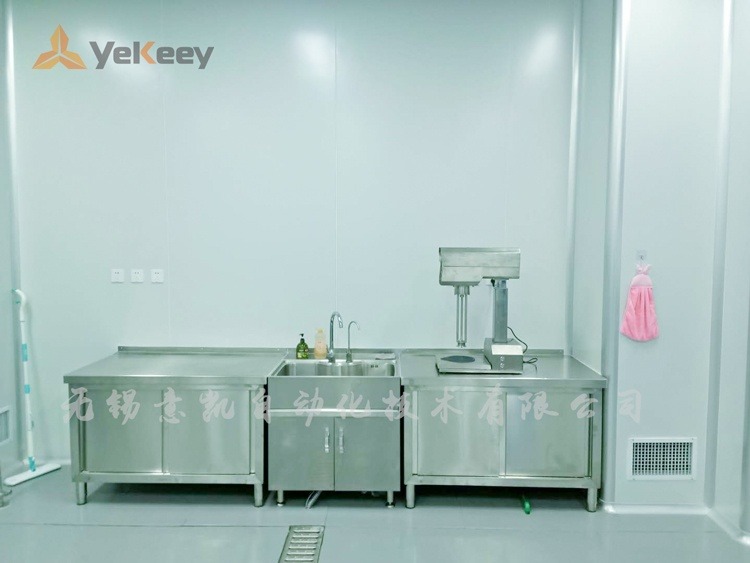 We also set up a rest area upstairs, and in the later stage, we can remotely monitor the test process in the upstairs rest area. Although the various functions of the laboratory at this stage can fully meet the test machine requirements of various industries, in the future, the company will continue to improve the functions of the laboratory in detail to provide customers with a better test experience! If you have materials to test the machine, please contact Yikai!