The 2018 Chicago international packaging exhibition, hosted by the American packaging machinery manufacturing association (PMMI), kicked off in Chicago, the United States, on oct 14. In order to better grasp the latest international market trends, expand and consolidate the north American market. To better integrate into the international supply chain of packaging industry, wuxi yikai automation technology co., LTD attended this exhibition. The exhibition will focus on the latest technologies and achievements in the international packaging field and reflect the latest demands and trends of the packaging industry. It provides an excellent opportunity to fully understand and grasp the development of packaging industry in the United States and even the whole world.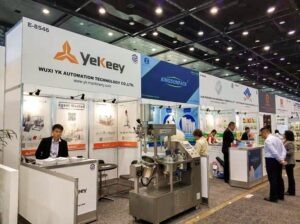 Exhibition information:
Date of exhibition: oct 14, 2018 – oct 17, 2018
Location: McCormick center, Chicago, USA
Stand no. : e-8546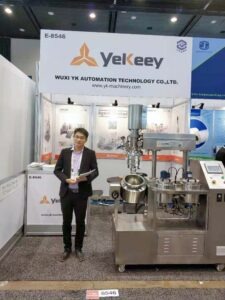 The American international packaging fair is held annually in Chicago and Las Vegas. Since the first successful held in 1995, it has developed into the largest package exhibition in North America. It is a very influential and professional exhibition in the international packaging exhibition.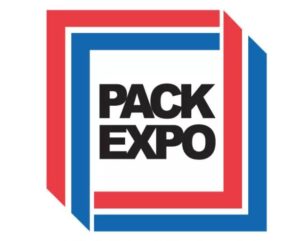 In recent years, with the rise of made in China, products such as mixing and packaging equipment have been able to meet the requirements of the American market. And, most likely, a breakthrough in the short term. In particular, some general equipment, such as vacuum emulsifier, high shear homogenizer, filling and sealing machine. Not only are these products of high quality, they also cost less than half the cost of American products. These products are highly competitive. Competitive price is the best stepping stone for Chinese packaging machinery to enter the American market!