On September 14, 2018, the 21st China International Adhesive Exhibition was slowly coming to an end in the crowd. Wuxi Yikai equipment has been deeply cultivated in the adhesive industry for many years. This time, the high-quality planetary mixer was unveiled at the Shanghai Exhibition. Not only is the exhibition site popular, but the new adhesive production equipment is attracting attention.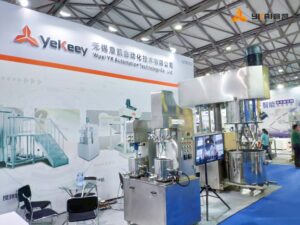 Keep improving, casting YK brand
On September 11-14, 2018, as the professional adhesive experiment development and production solution provider – YK Planetary Mixer, participated in the 21st China International Adhesive Exhibition. YK professional technical consultants and sales elite teams, receiving domestic and foreign customers from afar, have been favored by many brands and enterprises.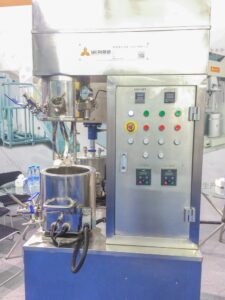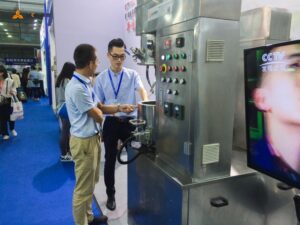 YK sales elite team
At the exhibition, YK's sales elite team. They provide high-quality consulting services to the guests with their passionate and professional technical knowledge. In communication, the sales team grasps the customer's needs and solves the problems they encounter.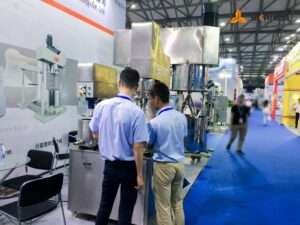 Appreciation
Over the years, with the constant changes in the market and the continuous change of products, YK always remembers its responsibility and mission. Constantly innovating, we are committed to providing customers with quality and professional services. In the field of adhesive production equipment in China, we have made unremitting efforts to establish a trustworthy national brand.